French video game developer Novaquark has finalized an additional $11.2M fundraising deal for Dual Universe. This nearly doubles the company's previous total funding as they now have $22.6 million USD, including Novaquark's Kickstarter campaign from 2016.
This new round of funding will support the development of Novaquark's ambitious single shard MMO, Dual Universe.
If you haven't heard about it yet, with their MMO, Novaquark is leaving it to the players to create the content and the stories that populate Dual Universe. In game, everything is editable, so the sprawling cities, lunar outposts, space colonies, and giant space stations are entirely built by the players.
So it essentially delivers on that old school MMO dream of prividing players a second life.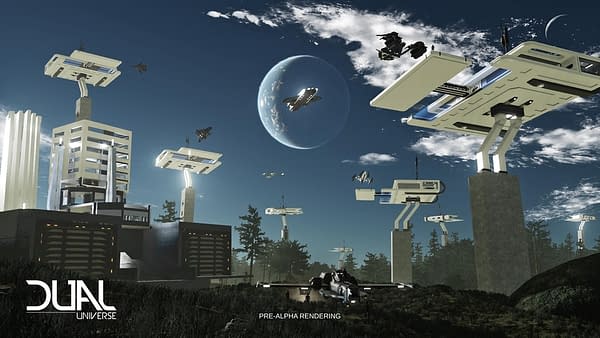 Novaquark's recent successful tech demonstration involved an industry record of 30,000 simulated players on the same planet, because there will be no instances or multi-server systems underpinning the game.
"Dual Universe is more than just a game, it's a metaverse: an alternative world where millions of individuals can reinvent themselves and build a new virtual society", says Jean-Christophe Baillie, Founder of Novaquark and Creative Director of Dual Universe. "As we continue to constantly exceed our ambitions, we are proud to share that vision with our investors, whose unwavering support will allow us to further accelerate the growth of Novaquark."
Dual Universe is available now in its Alpha 1 phase, with Alpha 2 slated to arrive mid 2019.
Enjoyed this article? Share it!