"Dungeons & Dragons" Announces "Eberron: Rising From The Last War"
Dungeons & Dragons have announced this morning that another adventure book is on the way this fall with Eberron: Rising From The Last War. This is going to be a 320-page book that will cover all aspects of the war-torn continent of Khorvaire. Along with a number of features for characters, which properly introduces the Artificer class into 5th Edition. The book will be released on November 19th, and as the case with new books, a special alternate cover will be sold exclusively at game stores. Here's a little more info from WotC's announcement this morning.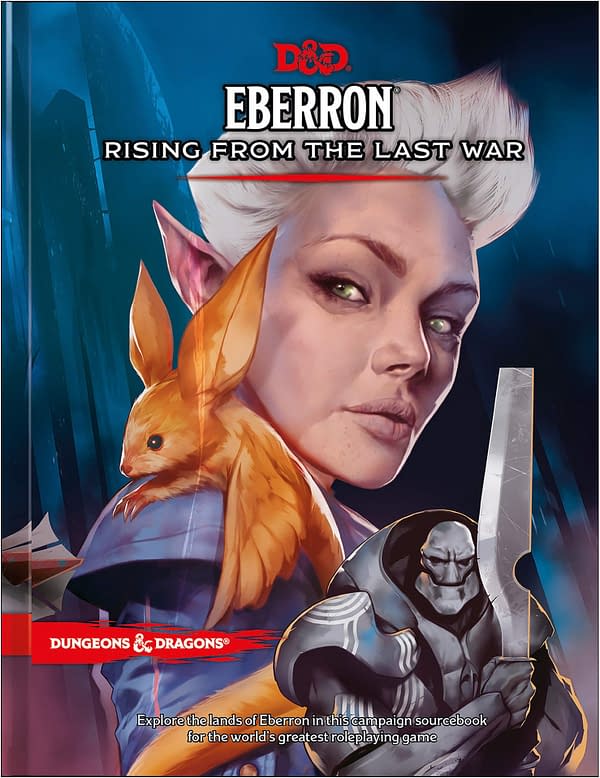 "Fans have been clamoring for more Eberron ever since we digitally released the Wayfinder's Guide to Eberron last year on the Dungeon Master's Guild," said Nathan Stewart, Vice President of the D&D franchise at Wizards of the Coast. "Eberron: Rising from the Last War is the culmination of hundreds of playtests and player feedback sessions, and we think fans looking for something new will enjoy adventuring through a world with magically powered trains, airships, and mechanical beings."

In addition to the artificer class—which fuses technology and magic—players will also be able to customize their characters with four new races and twelve magical dragonmark tattoos. A new game element called group patrons also provides parties with shared background features, helping to define adventurers' roles in the post-war world.

Dungeon Masters can also expect to find a new cache of tools in Eberron: Rising from the Last War, including an overview of the continent of Khorvaire, a gazetteer of the towering city of Sharn, maps of lightning-powered trains and industrial workshops, plus tons of adventure hooks and details on designing adventures set after the Last War.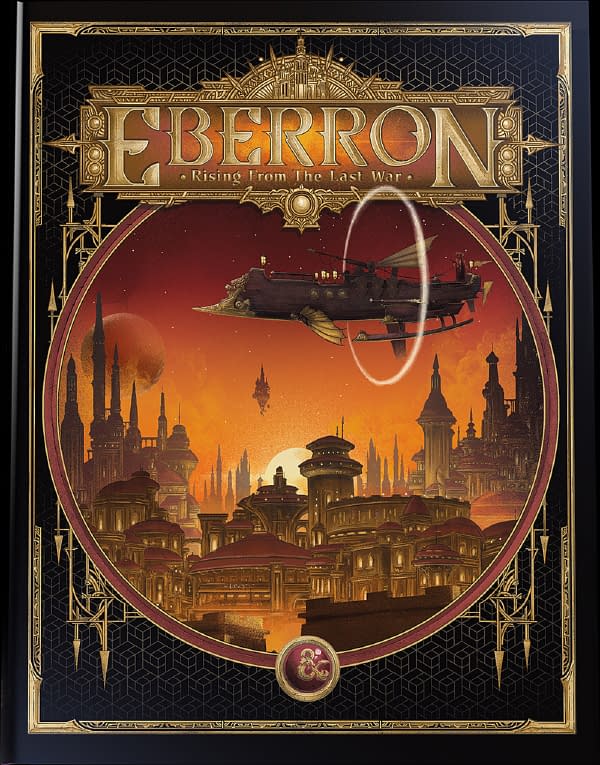 Along with the release, D&D Adventurers League will release a new season of stories called The Oracle of War. This will span across twenty episodes, giving players a chance to explore the treasures and perils in the magically devasted Mournland. They'll need to retrieve an artifact they soon discover is desired by every faction in Khorvaire, making your party a major target. A lot of cool things coming in November to Dungeons & Dragons for sure.