The news leaked over the weekend, but this morning, Wizards Of The Coast announced a new Magic: The Gathering addition to Dungeons & Dragons. The company will be releasing another sourcebook centered around the world of Magic: The Gathering. A followup to Guildmasters' Guide To Ravnica, Mythic Odysseys of Theros is a D&D campaign sourcebook set in the MTG world of Theros. Basically, if you thought Ravnica was insane, Theros is absolutely bonkers as you can wield god-weapons and choose from several new races as you take on beings greater than you. The book will be available on June 2nd for $50, with an alternative cover for hobby shops. Here's a little more info on the next Dungeons & Dragons book, which we'll probably start to learn more about after the Critical Role book is released.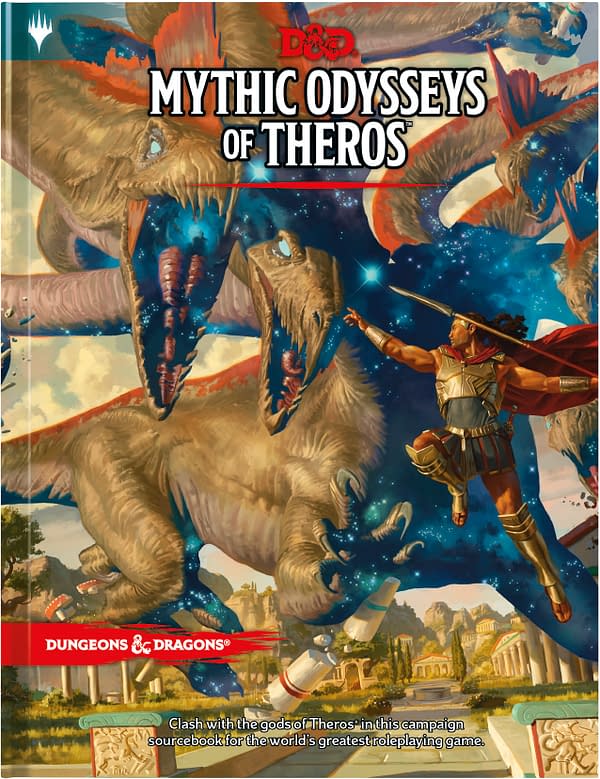 Walk the lands of Theros and choose a supernatural gift that sets players on the path of destiny, aligning with one of Theros' fifteen gods and carving a tale of odysseys and ordeals. The new sourcebook introduces several new races and subclasses, including the Bard's College of Eloquence and Paladin's Oath of Heroism, presenting players with challenging mythic monsters. Destiny and immortal schemes will lead players to unknown challenges, leaving behind tales that are celebrated in the pantheon of myths and writ among the eternal stars. An alternative cover with a distinctive design by Kevin Tong is available exclusively in-game stores on June 2nd.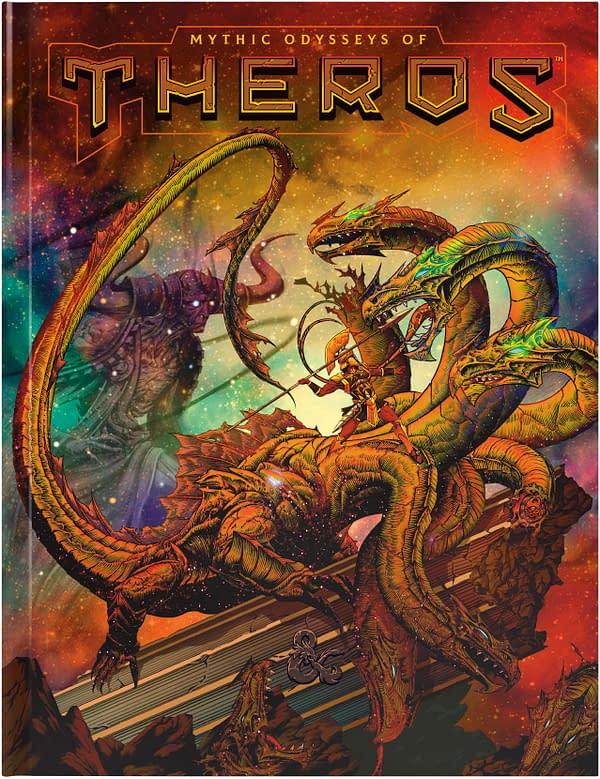 Enjoyed this article? Share it!