Dungeons & Dragons Officially Announces Ghosts of Saltmarsh Book
This morning, Dungeons & Dragons officially released information for their next adventure book, Ghosts of Saltmarsh, coming this May. After being leaked on Amazon yesterday, the company put out complete details of the book, and this one should get some old-school fans excited over the content. The book contains adventures pulled from various editions of D&D over the years, much in the same vein of Tales From The Yawning Portal back in 2017. They've pulled stories going back to 1st Edition and even the "U" Series, including The Sinister Secret of Saltmarsh, Danger at Dunwater, The Final Enemy, Salvage Operation, Isle of the Abbey, Tammeraut's Fate, and The Styes.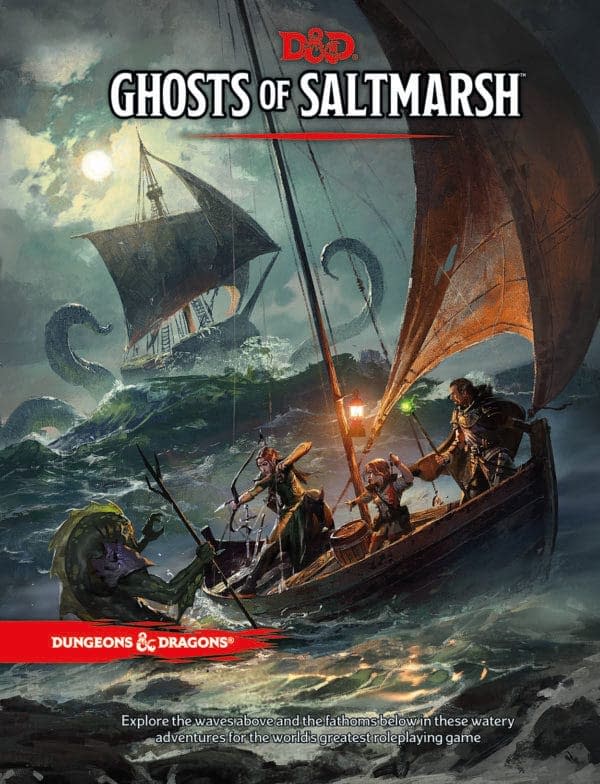 All of these adventures have been set up for players level 1-12, and their entire story upgraded to run on 5th Edition mechanics. There's even some additional content for ship-to-ship combat, new water-related monsters, new spells to take on, and we're sure there's plenty of peril for all. I myself have only played one of these, The Sinister Secret of Saltmarsh, and we didn't get very far because of a party-wipe, so these are going to be some challenging adventures for people unfamiliar with how to deal with stuff at sea. But if created like Yawning Portal before it, it appears you'll be able to do these individually, or together as one long adventure.
Much like recent editions of D&D, this one is getting a special hobby store cover that looks amazing and frightening as hell, which will have a soft-touch finish to it. The book will officially be released on May 21st, 2019 for the price of $50. Here's the official description of the book from Dungeons & Dragons themselves.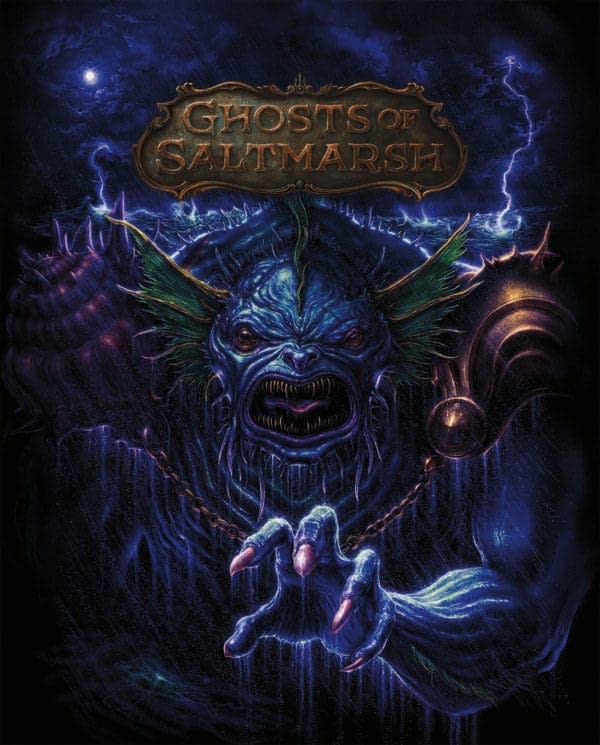 Nestled on the coast of the Azure Sea is Saltmarsh, a sleepy fishing village that sits on the precipice of destruction. Smugglers guide their ships to hidden coves, willing to slit the throat of anyone fool enough to cross their path. Cruel sahuagin gather beneath the waves, plotting to sweep away coastal cities. Drowned sailors stir to unnatural life, animated by dark magic and sent forth in search of revenge. The cult of a forbidden god extends its reach outward from a decaying port, hungry for fresh victims and willing recruits. While Saltmarsh slumbers, the evils that seek to plunder it grow stronger. Heroes must arise to keep the sea lanes safe for all.