Dungeons & Dragons Officially Brings Back The Artificer
A couple of months ago we talked about how Dungeons & Dragons brought back The Artificer class from 3.5 and were doing some playtesting in 5th Edition. This week, D&D's Jeremy Crawford took to Twitter to let players know that the role has officially been added to the game, now with two new subclasses in the Archivist and the Battle Smith. According to their own notes, the character class comes with a revised spell list that includes spells from Xanathar's Guide to Everything, some new infusions with Enhanced Wand, Repeating Shot, and Repulsion Shield, and a revision to multiclassing where you round up when determining spell slots.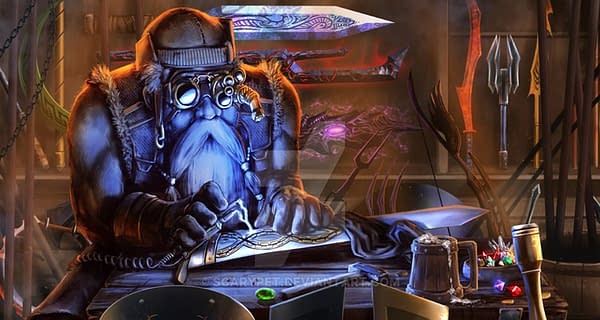 You can read more about the content here, and download the PDF for the character class here, if you'd like to give the character a spin. If you manage to build one correctly, they can fashion some amazing weapons laced with magic and charms that will deal enormous amounts of damage to enemies. It's a class I tried out once or twice in 3.5 that can be a lot of fun if you figure out how you want to go about helping the party.