Dwayne Johnson Reveals New Partnership Between Xbox & ZOA Energy
Dwayne "The Rock" Johnson dropped an announcement this morning revealing a new partnership between Xbox and ZOA Energy. If you're not familiar with the company, this is Johnson's own energy drink company that he recently started up along with Dany Garcia, Dave Rienzi, and John Shulman. It currently has five different flavors for you to choose from as they have essentially re-imagined the energy drink to be healthier and packed with vitamins and superfoods. So it makes sense they've decided to partner with Xbox and to get the word out to gamers that there's now a healthier version of the energy drinks they've been slamming between periods of NBA 2K21 or matches in Call Of Duty: Warzone. What's more, the company is holding a giveaway for some special ZOA/Xbox merch as part of the company's launch. Here's more info on that from the announcement.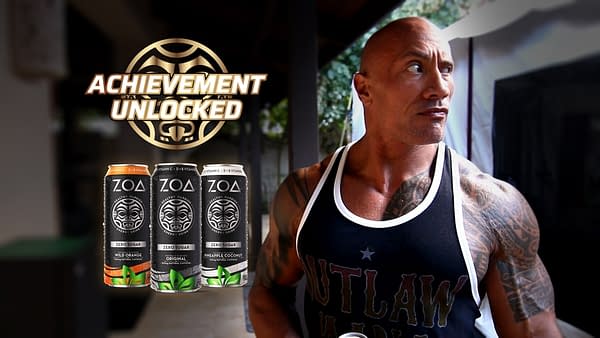 Fans have the chance to win their very-own customized ZOA Xbox Package that includes a custom Xbox Series X ZOA mini-fridge fully stocked with ZOA Energy products, a custom ZOA Xbox wireless controller and other fun surprises through Microsoft Rewards beginning next week on March 25th. The ZOA branded mini fridge matches the outer design of the Xbox Series X. Fans only need to redeem their Microsoft Rewards points for an entry into the sweepstakes, which can be done directly on an Xbox console or at this link. Microsoft Rewards is a free program that rewards fans for playing their favorite games, accessing special offers and more. Sweepstakes ends June 1, 2021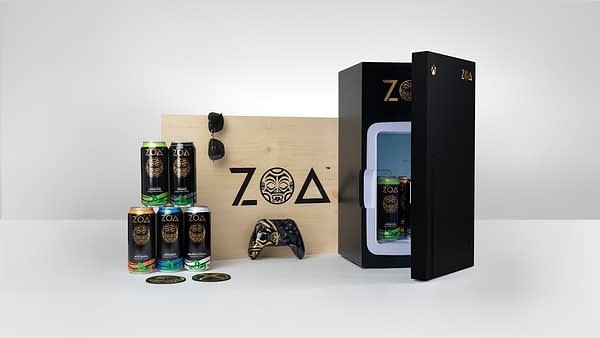 We were actually sent one of these packages this week, which you can check out on my Twitter and Instagram accounts. The fridge is pretty awesome as it's a near upgraded scale model of the Xbox Series X. The sunglasses and the controller are pretty dope. As for the drinks, we'll talk about those in another post soon as we review the flavors sent to us. In the meantime, here's the video announcement from Johnson as he goes through his workout routine, narrated by Alex "Goldenboy" Mendez.