As we creep closer to E3 next month, we're now getting a better look at what the convention will look like, both on paper and in physical form. This weekend, the floor plan for the convention was leaked and it shows off a few interesting details. These notes from ResetEra show loading schedule plans for the Los Angeles Convention Center, which right now highlights that Sony and Nintendo will be taking up the majority of the West Hall, taking over space that Microsoft would usually command now that they've chosen to move everything Xbox related next door to the Microsoft theater.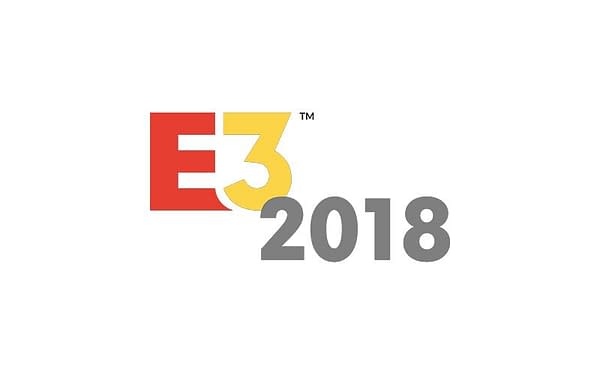 Other major names that have secure space int he South Hall include Ubisoft, Bethesda, Activision, Square Enix, Ubisoft, Bandai Namco, Capcom, Warner Bros. Interactive Entertainment, and Epic Games. While Atlus/Sega, Focus Home Interactive, and GungHo Online are what remain of major names in the West Hall. Activision, Konami, Sony, and NVIDIA appear to be the biggest companies taking over the most amount of space in the meeting rooms between both halls. Considering how much space Sony is taking up in general, you kinda have to wonder what they got planned this year that requires so much space.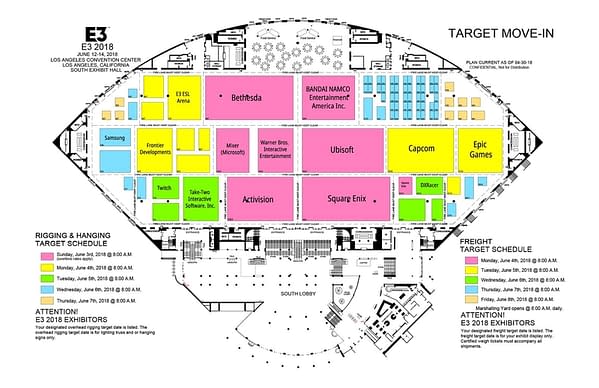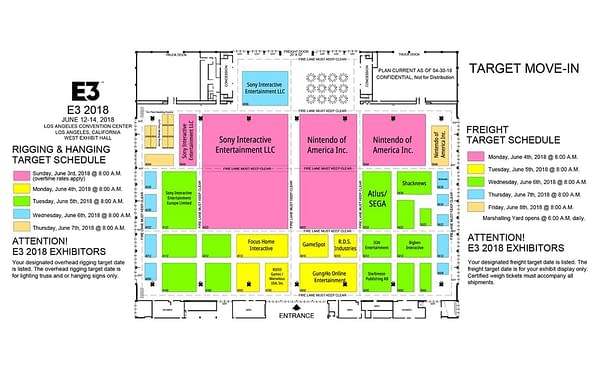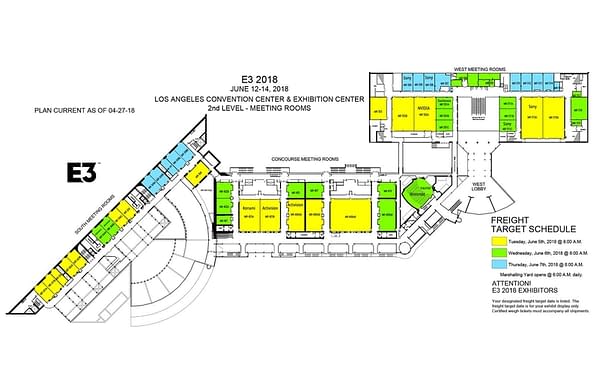 Enjoyed this article? Share it!