EA Details Apex Legends' Season 2 Battle Pass and Legendary Hunt
EA and Respawn Entertainment divulged a few details about Apex Legends' Season 2 Battle Pass, as well as some information on the limited-time Legendary Hunt event on the EA blog this week.
The Legendary Hunt will start next Tuesday and will last for two weeks. It brings in an Elite Queue, new Challenge rewards, a double XP weekend, Battle Pass bonus XP, and some Legendary skins.
The full contents of the event include:
Apex Elite Queue

Test yourself against the best with the Apex Elite queue. Make it to the Top 5 in any match to earn your way into a select queue full of other Top 5 winners.
Here's the catch: in order to continue playing in the queue you will have to keep placing in the Top 5.

Legendary Hunt Challenge Rewards

Complete a set of limited-time challenges and earn new Rare, Epic, and Legendary skins.

Double XP Weekend

From Friday, June 7 at 10 a.m. PST through Monday, June 10 at 10 a.m. PST, earn double XP on base progression and Battle Pass progression.

Battle Pass Bonus XP

Finish Top 5 in any match and earn an entire Battle Pass level (once per day).

Legendary Hunt Store Skins

Every three to four days during the event, we'll have new Legendary Hunt themed skins rotating through the in-game store for direct purchase.

Two Additional Legendary Skins for all Battle Pass Owners

Players who have the Wild Frontier Battle Pass will automatically get the Legendary Honored Prey R-301 skin.
Players who reach Battle Pass level 15 before the end of the event will get the Wraith Night Terror Legendary skin.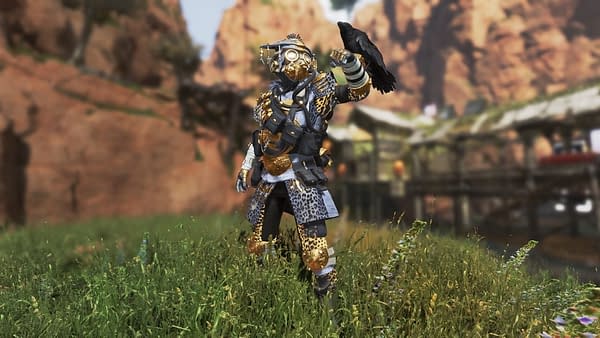 As for the Season 2 Battle Pass, while EA and Respawn didn't divulge the specifics, they did give fans some general information on Apex Legends' new battle pass. And it will come with some fan requested changes.
According to Respawn:
First Details on Season 2 Battle Pass

At 10:00 a.m. PST on Saturday, June 8, we'll be sharing some of the first details on Apex Legends Season 2 as part of our EA PLAY livestream. Today, we want to tell you about just a few of the high-level improvements you can expect from our second Battle Pass. So, without further ado, we'll let our Lead Product Manager, Lee Horn, tell you more. Take it away, Lee!

Leeeeeee-RSPN here, with an update on Battle Pass Season 2. We've been listening to the community discussion regarding the Season 1 Battle Pass and have gotten a ton of great feedback from players. Today, we're excited to share just some of the changes and improvements you can expect with the Season 2 Battle Pass, so y'all can know that we're headed in the right direction.

TL;DR on Just Some of the Coming Improvements

Level up via Daily and Weekly Challenges.
Time to Battle Pass level 100 should be significantly reduced.
Three additional Legendary skins added to the rewards track.
Three entirely new content categories replace badge and stat tracker rewards.
You'll earn enough Crafting Metal rewards from the full reward track to craft a Legendary item, or whatever your heart desires.
Respawn did include a bit more info on all of the updates, which you can read on the EA blog, if you'd like more information.