EA Sports Shows Off How Player Rankings Will Work In "FIFA 20"
With FIFA 20 on the way, the question has come up about how EA Sports is planning to do proper ratings of all the players featured in the game. The company posted a teaser website showing the top 100 players, but throwing up question marks behind every single value, ultimately incurring the ire of their fanbase. Not only for the idea that they would show who they believed were the top 100 players in all of FIFA, but who didn't make the cut. Now it appears the company has decided to take a slightly different approach to how the numbers game will work with players from around the world.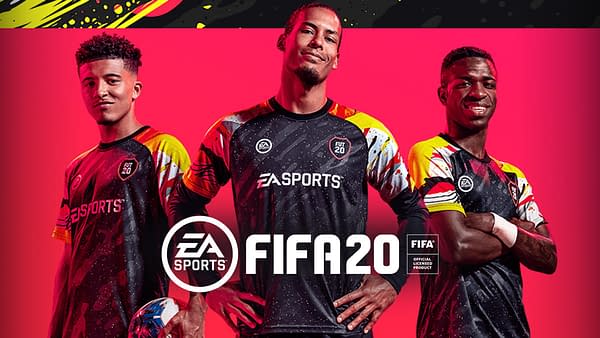 While the video below is strictly a fantasy viewing of how they measured players up, the idea of what they're going to be doing is pretty much on par. Players will be graded game-by-game as to how well they perform, with their initial rating based on their performance from 2019. So while fans may not enjoy where people sit in FIFA 20 at the start, there's great potential for the number to change as time goes on. Companies who produce sports games have been under fire, not just from fans, but from players themselves over how a team of developers come around to decide where they sit. This one, at the very least, seems slightly fair.