Rather than just giving us the trailer today, EA Games have decided to let you know that the next Star Wars: Battlefront II trailer will be coming tomorrow. On their own YouTube channel, Star Wars showed off a brief clip during the latest installment of "The Star Wars Show" with the teaser that it would be coming tomorrow. If you wish to check it out for yourselves, you can click on this link and go to 2:40 minutes to see the entire 15 seconds worth of footage that just shows Iden Versio escaping from a rebel ship where she's being held prisoner.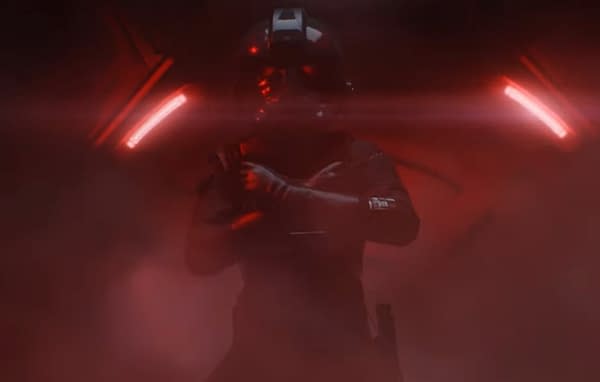 I totally understand the idea of teasing the game before it's out, but in reality, there's already so much out there for the game that it feels pointless to tease to a teaser. Seriously, there's a slew of videos on Twitch and YouTube from people showing off the game as they fight in the prequels with droids. Protecting the story is one thing, but the information is practically out there to begin with, so why not just show the trailer today or shock everyone and reveal it tomorrow without any buildup to the hype? Anway, enjoy the new Star Wars: Battlefront II trailer tomorrow!
Enjoyed this article? Share it!