You ever wanted to be that character who holds two guns and blasts people into oblivion in Fortnite? You can be now after the latest patch. The company released their 4.5 patch this week, which aside from adding these babies you see below, adds in the finale of the Blockbuster event, visible map markers as you fly to the ground, the addition of Playground LTM, and another round of bug fixes from the forums. We have the general additions below as well, or you can read the full list here.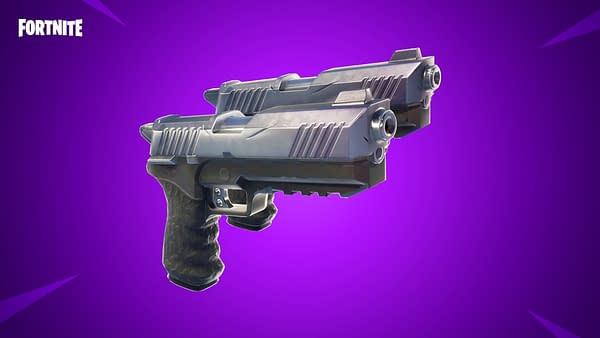 Celebrate summer with the Fireworks Launcher, which has been added as a seasonal item that has firework explosions and replaces the Grenade Launcher for a limited time. (cosmetic change only).
Blocks that are removed while in edit mode are now opaque rather than clear. Blue, white, and red colors still indicate build status.

Adjusted to limit player's ability to peek through structures while editing.

Save the World and Battle Royale keybindings are now separated. Settings in one mode will not affect the settings of the other.
Changed the button that lets you re-roll one daily quest or challenge from 'Abandon Quest' to 'Replace Quest', to make the behavior more obvious.
Enjoyed this article? Share it!