Today during the Fortnite World Cup Finals, Epic Games revealed a little something to get fans excited as they teased Season 10 of the game. It didn't really come with any fanfare or major spoilers, the company just made the reveal during the event, and then took to Twitter to show off the artwork you see here. The art doesn't have a lot going for it as it's a giant "X" with a hazy horizon followed by three warehouses sitting next to each other. It also came with the tagline "Think Back. 8.1.2019" just to add a little mystery and let us know more info will happen on Thursday, August 1st.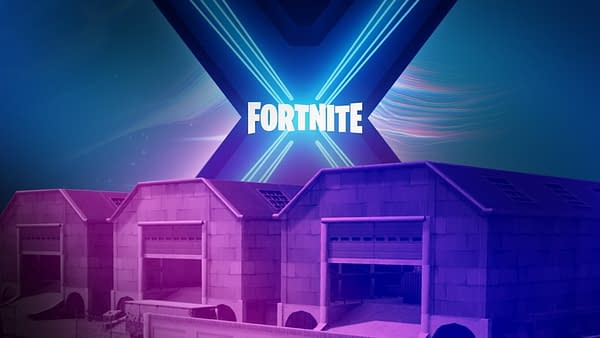 If you haven't figured it out by now, the warehouses come from Dusty Depot, which was basically destroyed in one of the many, many, many calamities that took place on the island and changed the look. If they are indeed bringing it back, along with other areas, it could radically change the way the game is played for some people. But would they go back to their old locations or simply be moved elsewhere in another weird calamity? Only the Fortnite devs know for sure. Looks like we'll all get a glimpse of what's in store on Thursday.
Enjoyed this article? Share it!