Inkyard Press announced this week that the debut novel from author and book blogger Eric Smith, Don't Read The Comments, will be out on January 28th. The book revolves around a pair of teenage gamers who find each other through gaming. But while they have a slowly blossoming romance, they also have to deal with the issues of online trolls and being doxxed. The book takes a hard look at some of the biggest points of online harassment teens have to deal with, especially in the gaming community. The book will drop this Tuesday for $10 digitally and $14 for a physical copy. Here's a little more info on the plot for Don't Read The Comments.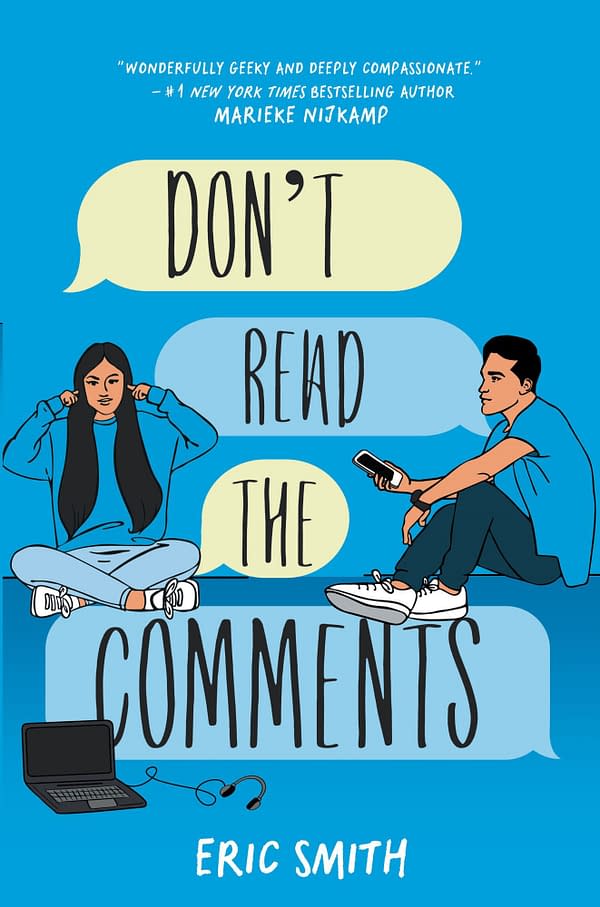 Divya Sharma is a queen. Or she is when she's playing Reclaim the Sun, the year's hottest online game. Divya—better known as popular streaming gamer D1V—regularly leads her #AngstArmada on quests through the game's vast and gorgeous virtual universe. But for Divya, this is more than just a game. Out in the real world, she's trading her rising-star status for sponsorships to help her struggling single mom pay the rent.

Gaming is basically Aaron Jericho's entire life. Much to his mother's frustration, Aaron has zero interest in becoming a doctor like her, and spends his free time writing games for a local developer. At least he can escape into Reclaim the Sun—and with a trillion worlds to explore, disappearing should be easy. But to his surprise, he somehow ends up on the same remote planet as celebrity gamer D1V.

At home, Divya and Aaron grapple with their problems alone, but in the game, they have each other to face infinite new worlds…and the growing legion of trolls populating them. Soon the virtual harassment seeps into reality when a group called the Vox Populi begin launching real-world doxxing campaigns, threatening Aaron's dreams and Divya's actual life. The online trolls think they can drive her out of the game, but everything and everyone Divya cares about is on the line…
Enjoyed this article? Share it!