Indie developers Fancy + Punk has announced a new game on the way that tackles modern life with Coronavirus Quarantine Simulator. The game is taking a somewhat serious look at what it's like to be under self-quarantine while also doing the things you need to do to get through life. Like working from home, buying groceries, and staying inside to not spread the disease. It's up to you how to play the game, but do remember they are using CDC guidelines to measure how you do, as well as a way to spread awareness of the disease. So if you decide to be a Karen, don't be surprised when the game penalizes you for it. You can read more below and check out the trailer as it will be released on Steam on June 16th.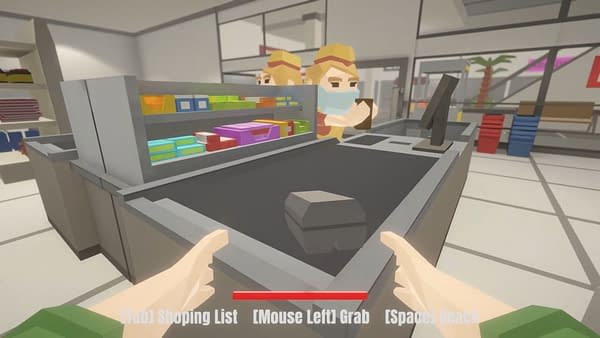 Imagine a world where you cannot touch your face, you have to stay away from people and the most powerful weapon to survive this is to wash your hands properly, OH WAIT! Coronavirus Quarantine Simulator is a short experience that will help you develop all your pandemic survival day-to-day skills (that you should use in real life) while you have a sweet time with ridiculous situations. Improve your "tactical espionage" techniques you need to do while grocery shopping without breaking social distance. Learn to wash your hands like a PRO with a completely accurate* simulator. Balance your life with different activities and learn some curious stuff about stuff and things. Are you looking for a challenge? The game also features leaderboards to compete with other survivors around the world. Now you can safely play coronavirus quarantine simulator while you safely stay at home during coronavirus quarantine.
Enjoyed this article? Share it!