 Feral Interactive today announced a free update for Warhammer 40,000: Dawn of War III for Mac and Linux. Dawn of War III was originally developed by Relic Entertainment for Windows PC, but Feral is responsible for the Mac and Linux ports of the game. Todays update includes new multiplayer modes, skins, doctrines, and a new multiplayer map.
The first new mode is the Annihilation Classic mode, in which you work to eliminate your opponent's core structures with the help of new doctrines that let you build faction-specific turrets.
The second new mode, Annihilation with Defenses, kicks off with several turrets already installed, giving you more time to prepare your army.

Mortis Vale is the name of the new map, and presents players with a vast new battlefield strewn with Gothic arches and ruined columns. Perfect for devastating ambushes.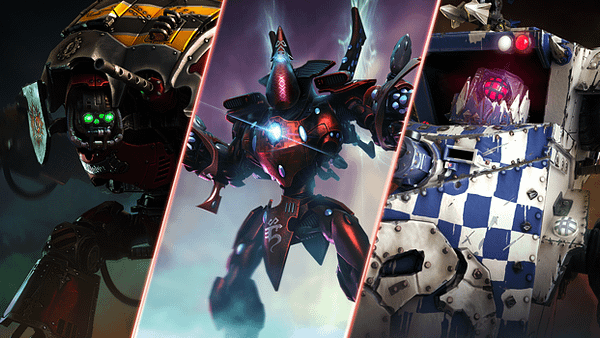 And lastly, the Engines of Annihilation skin pack gives your Super Walkers some extra style with the House Raven skin for the Imperial Knight Paladin, the Exalted skin for the Wraithknight, and the Deathskulls skin for the Gorkanaut.
You can check out the two new multiplayer modes in the video below.
Enjoyed this article? Share it!