Fighting with Each Other on Dead or Alive 6 at E3
It's a rarity that Madeline Ricchiuto and myself get to spar with each other in person on any game, so we took full advantage at E3 with Dead or Alive 6.
Team Ninja brought the game with them to show off what they had been up to with the franchise the past year or so, as Koei Tecmo will be releasing the game in 2019. We didn't get a lot of background or details from the company as the game was barely announced under two weeks ago, and our time to try it out was very short. But we got a couple matches in, and here's what we could derive from it.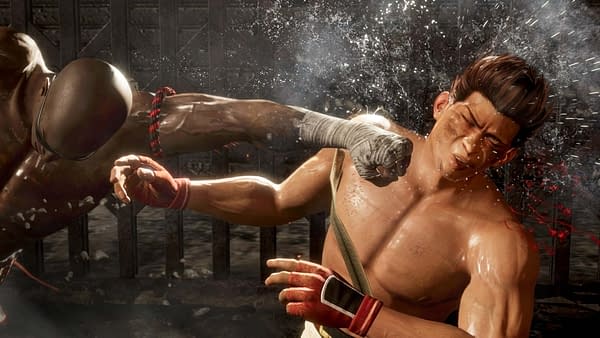 The character models are some of the best they've ever been — the muscles flex and the sweat glistens off the skin. The combo system hasn't changed much so players can jump right in where they left off, but there are some new combo mechanics that put it on par with the games you've seen over the past few years.
One of the fun features we found was while fighting in a back alley for a crowd. Whenever we got thrown into the crowd, they threw us back into the fight and we were left stunned and open for a moment. That threw a few matches off.
Dead or Alive 6 looks impressive from the start, but we need to see a LOT more from this than just six characters and a couple stages to make a firm judgment. So far, it's pretty good. We'll see where it stands the next time it comes to a gaming convention.
Oh, and Madeline won at the end of our demo time. But I was totally playing with a bum wrist and want a rematch!