Jollypunch Games announced this morning that their upcoming game Fly Punch Boom! finally has a release date. If you haven't heard of the game yet, this is an insane wild anime fighter with a ton of destructible levels and unique stage kills, that has all the glory of an episode of Dragon Ball Z with 1/1000th of the story.​ This is basically one of the most animated world-dominative prize fight games you'll see with a ton of silliness and references to anime you'll see in a fighting game. Now we know the game will be released for the Nintendo Switch and on PC on May 28th, 2020. You can read more about it below along with screenshots and the trailer in case you want to see the hilarity.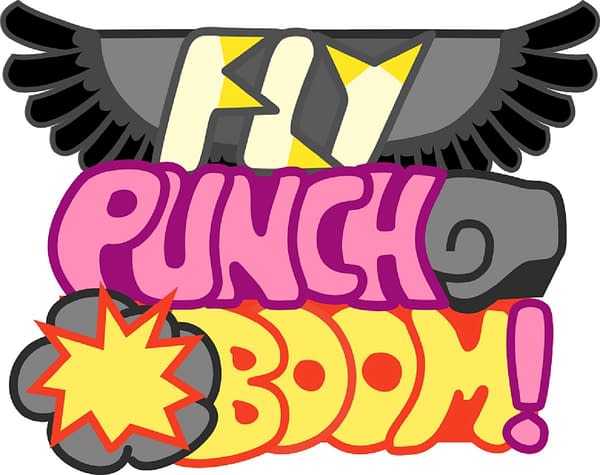 Wanna punch your pals so hard they shoot into the moon's butt? Wanna digest your enemy, then fart them out so hard everything explodes? Wanna smash an Elvis lookalike bird into the Earth with such power that the planet splits in two? Wanna dropkick your best friend so hard they fly around the world and come back, only to be dropkicked again until their head flies off? Ever got uppercutted with such gusto that you got kidnapped by aliens?

Fly Punch Boom! says YES to all this, and more. It's everything you've seen in your favorite anime fights: fly fast and smash your friends in the face until their expressions go all wonky; make them shoot off into collapsing buildings, krakens, killer cotton candy, or in space. Ram skyscrapers, whales and asteroids into your enemy, then fly towards them before they wake up and unleash over-the-top super moves. It's all about the joy of punching.
Enjoyed this article? Share it!