Focus Home Interactive Reveals Their PAX East 2020 Lineup
Focus Home Interactive decided to wait until PAX East 2020 kicked off this morning to reveal what they are doing at the event. The four big games they're bringing with them this weekend are Hardspace: Shipbreaker, Othercide, Curse of the Dead Gods, and Insurgency: Sandstorm. All of which will be playable for all those who can get in line to try them out. We got more info on all four and links to their trailers for you below. PAX East kicks off today and will be running until Sunday, March 1st.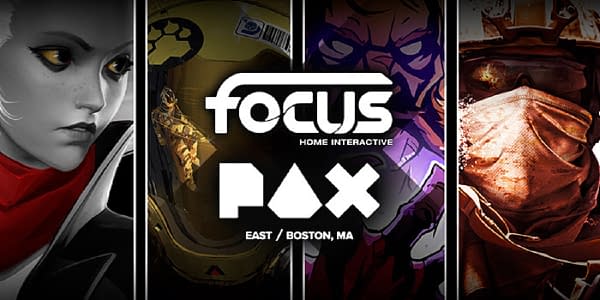 Insurgency: Sandstorm will release for PlayStation 4 and Xbox One on August 25th, 2020. With over one million players in the game's first year on PC, the award-winning tactical shooteris renowned for its realistic depiction of modern warfare focusing on lethal close-quarters combat, objective-oriented multiplayer and cooperative gameplay.

Hardspace: Shipbreaker: announced last week, coming to PC and consoles, with Early Access beginning this summer on Steam. Become a cut above the rest in Blackbird Interactive's (Homeworld: Desert of Kharak, Homeworld 3) next-generation sandbox spaceship salvaging game – pull off a top score within the time limit at the show, and you may be rewarded!

Othercide: also unveiled last week, face your nightmares and protect reality in Lightbulb Crew's twisted tactical RPG on PlayStation 4, Xbox One, and PC. Combat in Othercide is an intricate dance of spectacular actions and counters: plan ahead of time and set up impressive chains of abilities to outsmart the enemy. You will fight. You will fall. You will rise again.

Curse of the Dead Gods: hitting Steam Early Access on March 3, PAX East attendees have the unique opportunity to enter the accursed temple ahead of time with a playable demo of Passtech Games' dark rogue-lite game.