There's a new addition on the way from Epic Games into Fortnite that may shake players to their very core: Fork Knife is coming to the game. Technically, the guy's name is The Major, Fork Knife guy is just the moniker people have been giving the one-handed character who decided the best he could do for a replacement hand was some kitchen utensils. He's one of several additions coming to Save The World mode, announced by the devs today. Here's a description of the character, and here's hoping he becomes a buyable skin.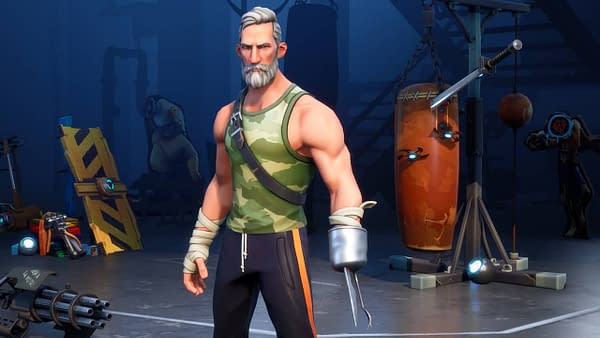 We're excited to introduce a new character to help whip your heroes into fighting shape: The Major! Once you meet him in the campaign, he'll be located in the Training Room. The Major unlocks your ability to level-up and manage your heroes, as well as provides access to defenders, expeditions, and your hero loadout. We'll have more details on the new hero loadout when that feature is closer to release, but for now it handles your primary hero as well as tactical and support slots.

We've added a back button in the top left to allow for easier navigation on the menus. Players who use a controller can still use the primary controller back button.
Enjoyed this article? Share it!