Fortress Festoon: Looking For The Best Of Geeky Bluetooth With ThinkGeek
Looking over our own geeky decor, something seems to be missing in the home that is basically becoming a standard, and that's Bluetooth speakers. Slowly replacing small radios and alarm clocks, a small Bluetooth speaker with a bit of geeky flare is the perfect gift this season for the hard-to-shop-for nerd in your life. But what exactly to get this person may be a bit tricky. Thankfully, ThinkGeek sent us along some of their Bluetooth options for us to try out and review for your consideration.
SuperNova Light Cube LED Bluetooth Speaker
ThinkGeek
$40
First, we're going to start with a couple items made specifically by ThinkGeek. This cube is basically a light show attached to a Bluetooth speaker, as you can program it to do one of several different light shows or play in tune with the beat of the song playing. In case you don't have BT, there's an auxiliary on the back for an input. The sound quality is pretty good, but there are only two speakers on the bottom so the sound isn't omnidirectional. It's a lovely little speaker, but I found the light show was just as fun to have turned on and just let it run to the side. Mini Vintage Bluetooth Stereo
ThinkGeek
$35
This stereo is pretty cool to a certain degree. The design of it is literally supposed to look like an old-school stereo system from the '70s and '80s, so much so that this design almost looks like the one my mom still owns. The speakers are designed with red and black audio cables to plug into the back, along with an auxiliary for additional audio, but it is a Bluetooth system. The dials on the front do nothing, and you can even open it up to check out the fake insides (with tubes, kids) that also do nothing. A lot of this stereo is just for show, but the audio is pretty decent when you partner it with your device. This is basically a bit of nostalgia that can connect to modern devices. Pronto Peel – Universal IR Television Remote Control
Pronto
$50
Delving into a bit of "universal remote" territory, Prono created this device that can help you control your TV from your phone. But to be clear, it only works with iOS devices. The connection is solid and actually does what it says as I could control the channel, the volume, and a few other functions and features using their app. However, it drains the battery on your phone like none other. This is basically a great device if you want to eliminate having 5-6 remotes in your house, but it also comes with the caveat that your phone won't last too long using it.
Star Wars Episode VII Tie Fighter BT Speaker
Disney
$50
Delving into geekier territory, one of my favorite from the bunch was this Star Wars Tie Fighter. This is essentially a Bluetooth stereo inside a model of the fighter ship, with the speaker sitting in the cockpit area. As you can see, the device charges through a USB port on the back, which also serves as a point for it to act as an auxiliary port in case you decide to hook the speaker up to your computer. The switch on the side changes it between AUX and BT. The front lights up around the speaker when on and playing, while the two guns on the front blink while charging. While the design is cool, it is a smaller speaker that doesn't get as loud as some of the others here. I would recommend getting it for a desktop item to show off since it basically acts as a model as well.
Star Trek TNG Bluetooth ComBadge
FameTek
$80
Moving into Star Trek, who doesn't want a fully functional communicator to go with their cosplay? Well, now you can snag one from FameTek as this small device has a charging port and Bluetooth speaker/microphone on the base of the design. What's more, it comes with a magnetic slate that snaps to the back, so you put the slate behind your shirt and the ComBadge on the other side to make it look like it sits on your shirt perfectly fine as part of the uniform. Using it with your cell phone is a treat as you tap the badge to answer and hang up, as well as the 2-3 tap system to operate your music player. This is a really awesome item, but it seems more fit for convention use than everyday life unless you love showing off your nerdom around town. Star Trek: TOS Bluetooth Communicator
The Wand Company
$150
The best of the bunch, by far, is this TOS Bluetooth Communicator. Made to look like the original communicators from Star Trek, you charge it using a USB magnetic base that also serves as a display for the unit. You can flip it open and watch the dial spin and the lights flash and hit the buttons to make sound effects and hear voice lines from the show. If this were just a toy by itself, it'd be well worth the purchase. But they went the extra mile and put in a Bluetooth speaker/microphone inside of it that works well. This is a Trek lovers dream as you're getting a communicator (in a Trek-like box, no less) that actually communicates and feels like a real prop from the show. This was designed to be a fan's delight and they got it right. ---
---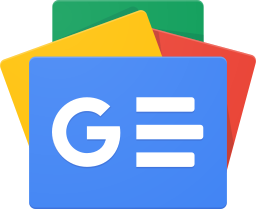 Stay up-to-date and support the site by following Bleeding Cool on Google News today!