Frictional games made an announcement this weekend letting fans know that Amnesia: Collection would be coming to Xbox One with an extra goodie. The game will be getting Hard Mode, which will be added to the Xbox and PC versions after the console release on September 28th as a way to up the ante for players who have beaten the game and need a few extra challenges. We have the new mode explained below.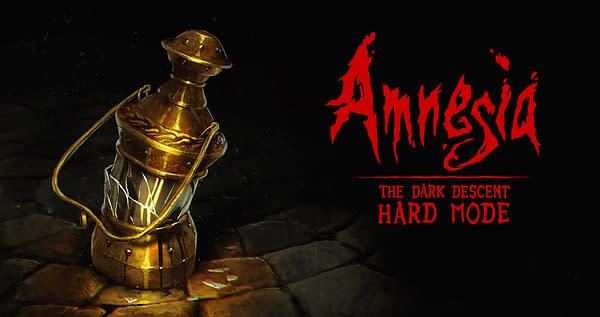 What is the Hard Mode?

It is really just as the title suggests: a mode that makes it harder to beat the game. You know, in case The Dark Descent wasn't stressful enough for you.
The Hard Mode has the following features:

– Autosaves are disabled, and manual saving costs 4 tinderboxes
– Sanity dropping to zero results in death
– Less oil and tinderboxes throughout the levels
– Monsters are faster, spot the player more easily, deal more damage and stay around for longer
– There is no danger music when the monsters are near.

So in summary: the environments are harsher, the monsters more unforgiving, insanity is deadly, and death is final – unless you pay a toll.

You can pick between normal mode and Hard Mode when starting a new game of Amnesia: The Dark Descent. The mode changes some fundamental elements of the game, and therefore can't be changed halfway through.

A Machine for Pigs and Justine do not feature this mode.
Enjoyed this article? Share it!