Games Workshop: Price Increases Inbound July 8th
Cash for the Cash God! All Hail the Throne of Cash! Games Workshop knows how much you love their products. They also know that fans of their products will continue to pay for the games based off of their intellectual property. And, to be fair, the cost of business does go up all the time.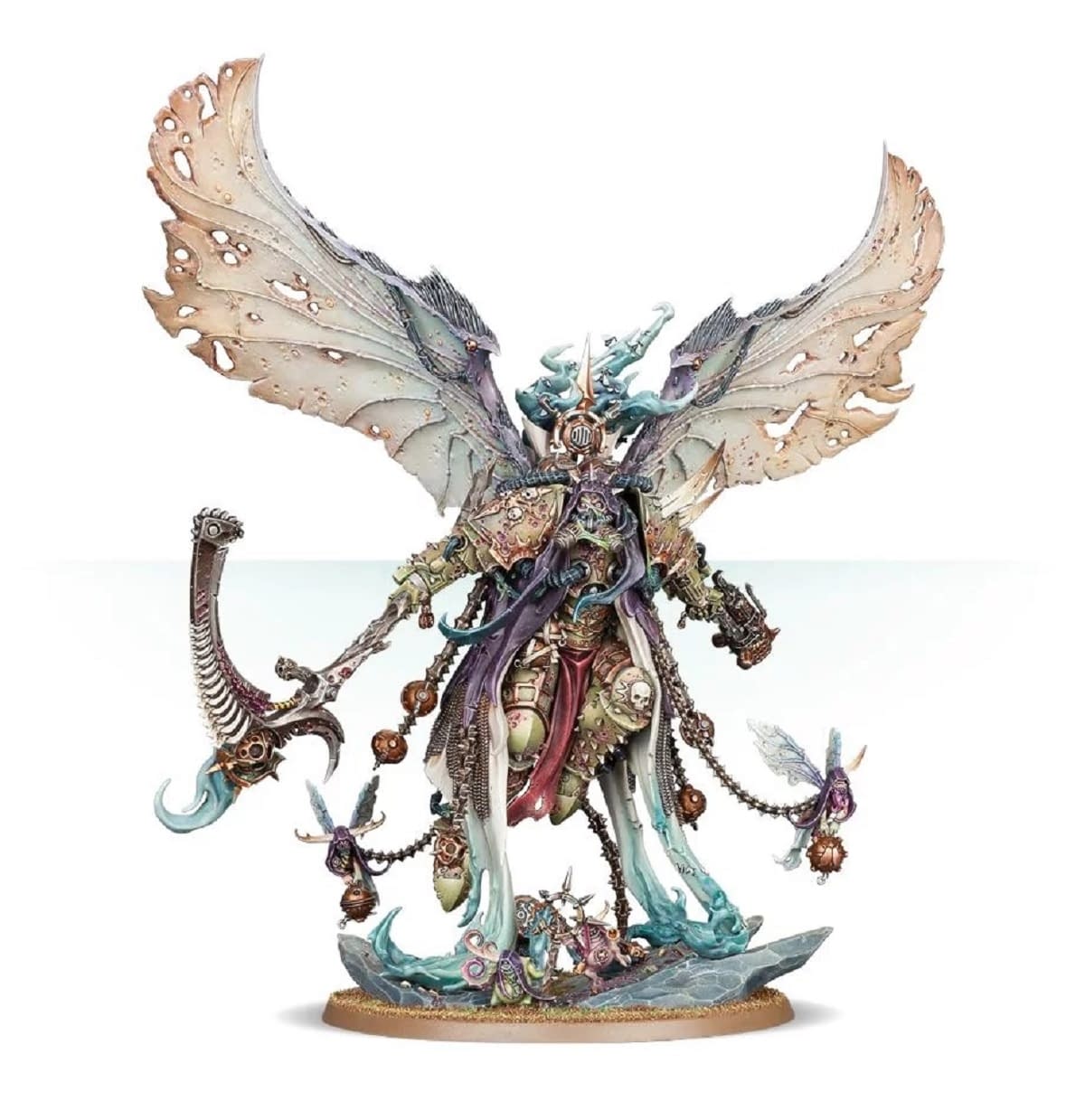 Still, these price increases are harder to deal with than a rutting Ogryn in opera season. Here's the release, which was shared by Bell of Lost Souls earlier today:
Dear Customer,

We would like to inform you of an upcoming price change in your region.

These changes will take effect on the 8th July 2019, and will affect a selection of products in our catalogue. We are letting you know in advance, so you can prepare your systems and stock appropriately.

The new price list is attached.
How much did those select items go up? Not a ton, but enough to feel the sting. Here's a few examples: The Skink Star-Priest, which already runs a hefty (for a tiny lizard-wizard) $20 MSRP, is going up to $25.00. The Ork Nobz box has also gone up $5 a box, from $25 to $30.
Larger kits, like Mortarion, Daemon Primarch of Nurgle, are going up $10, bringing this pretty hefty model up to a whopping $150. The Ork Battlewagon, which runs $66 right now, will pop up to an even $75 each next week.
Now that we know that price increase is inbound, it's time to head down to our local game stores and stock up before our armies get more expensive. Or, you know, we could get into different games that don't cost as much to begin with.
That's a tough call, though. Games Workshop has been the heritage producer of collectible wargames miniatures for decades now, and most game stores depend on GW sales to break even, with sales of those products often making up more than half of the total income a store takes in.
It's not like game stores can afford to stop carrying Games Workshop products, and it's almost like GW knows that or something.