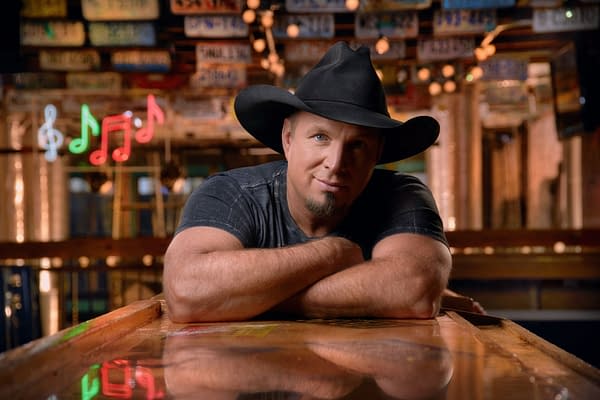 Zynga has announced a collaboration with country music singer/songwriter Garth Brooks for Words With Friends 2. The Garth Brooks collaboration will be several-month long celebration for the 10th anniversary of the Words With Friends franchise.
The event will see several Garth Brooks-themed in-game activities and ongoing announcements throughout the next few months. The first of which is the reveal of the word "Journey" as "Word of the Year."
On May 1st, Brooks will co-host Words With Friends LIVE, the nightly trivia game broadcast within Words With Friends 2. In conjunction, the final pre-order window for special numbered editions of The Legacy Collection, Brooks' seven-disc vinyl box set commemorating his entire career, will open on that same day at 4PM PT. Previous pre-orders for the box set have sold out in a matter of hours, with the first window for the collection selling 420,000 vinyls within 18 hours.
"For years, Words With Friends has been bringing the world together to play and build relationships between families, strangers, and friends," said Brooks. "Their JOURNEY leads those who play to each other.  I am a big fan and big player of Words With Friends and my relationships with my family and friends are better for it.  It is an honor to team with them to spread the words of LOVE, MUSIC, and UNITY."
"Garth's incredible chart-topping music catalog and packed stadium performances unite millions of people around the globe," said Bernard Kim, President of Publishing at Zynga. "We are proud and humbled that Words With Friends will be a powerful new platform for Garth to engage with his fans and fellow players, alongside the scores of friendships that have been born in the game. 2019 marks big milestones for Garth and Words With Friends – as well as a 'friendiversary' for the many connections made in the game."
Brooks will hostWords With Friends LIVE in Words With Friends 2 on Wednesday, May 1st at 6:15PM PT / 9:15PM ET.
Enjoyed this article? Share it!