Posted in: Games, Video Games | Tagged: Gearbox Software, oculus, Oculus Quest, Oculus Rift, penn & teller, Penn & Teller VR: F U U U & U, Penn & Teller VR: Frankly Unfair Unkind Unnecessary & Underhanded, vr
---
Gearbox Software Reveals Penn & Teller VR Game Details
Gearbox Software has officially announced the details of their Penn & Teller VR game coming to the Oculus in just a couple of weeks. The game's full name is Penn & Teller VR: Frankly Unfair, Unkind, Unnecessary & Underhanded. Also known as Penn & Teller VR: F U, U, U, & U. The game will somewhat put you in the shoes of the legendary magicians who basically use and abuse you as an assistant in various ways. You'll perform some of their most famous magic tricks and performances. And because they're occasionally dicks, it appears much like their SEGA CD game that had you driving a bus in real-time, they included a game where you read an entire novel from start to finish in a single sitting. (Actually, we don't even know if they're telling us the truth on that one.) The game is currently on pre-order to be released on June 26th.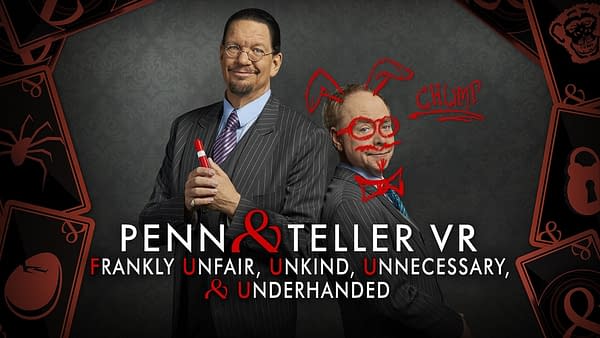 FOOL YOUR FRIENDS
Perform 10+ cruel magic tricks (disguised as cutting-edge science) that will leave your loved ones screaming and you cackling maniacally. Demonstrate the healing powers of immersion therapy, test your telekinetic powers, or even guide your soon-to-be-ex friends as they perform The Most Dangerous Act in Showbiz!

PLAY WITH YOURSELF
No friends? We thought so! Strap on your headset and become a high rise grime fighter or a "willing" volunteer in one of Penn & Teller's acts.

MASTER THE MAGIC
Slip into the virtual shoes of legendary magicians Houdini, Cardini, and Penn Jillette himself and perform your own water escape and card trick—with Penn & Teller as your magical mentors.
---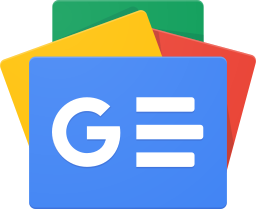 Stay up-to-date and support the site by following Bleeding Cool on Google News today!