"Ghostbusters: The Video Game Remastered" Gets A Memories Trailer
Saber Interactive has sent out a new trailer for Ghostbusters: The Video Game Remastered in which fans relive their memories of the game. The video basically showcases several fans reliving their fondest thoughts of playing the original for the first time. The game will be released on October 4th, 2019. Until then, enjoy listening to these folks relive their fondest times playing this game.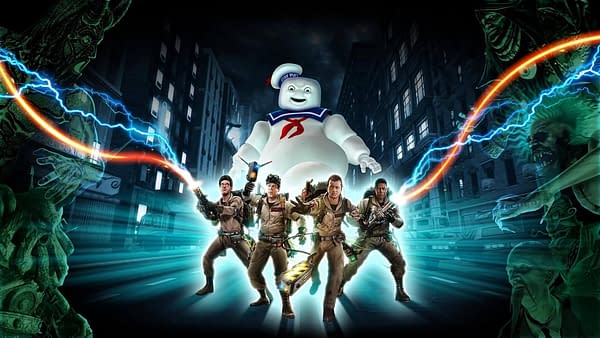 Ghostbusters: The Video Game Remastered delivers a unique story from Dan Aykroyd and Harold Ramis that captures the supernatural comedic fun and fright fans love from the franchise, celebrating its 35th anniversary this year. As the new rookie on the Ghostbusters crew, you'll team up with your favorite characters from the films, reunited by the voices of Aykroyd, Ramis, Bill Murray and Ernie Hudson as Stantz, Spengler, Venkman and Zeddemore.

Manhattan is overrun once more by ghosts, demons and other paranormal creatures unleashed by a mysterious force, and only the Ghostbusters can drive this evil back to whatever dimension it crawled from. Hunt and trap a variety of new and infamous ghouls and phantasms — all remastered in HD resolution — with cool gadgets and weapons, thrilling boss fights, and destructible environments.