I'm a fan of noir games, but for a lot of the titles we receive in a given year, a lot of them start string and fail miserably after that until the end. When we tried out the brief demo of Genesis Noir from Surprise Attack Games at PAX East, that fear was instantly quelled. The game is a detective story based before the Big Bang ever happened, which is an odd concept to be sure, but it works well within the context of the story given to you. You're a detective who is basically is in the process of solving a mystery about a love triangle between etherial entities and trying to prevent the Big Bang from happening.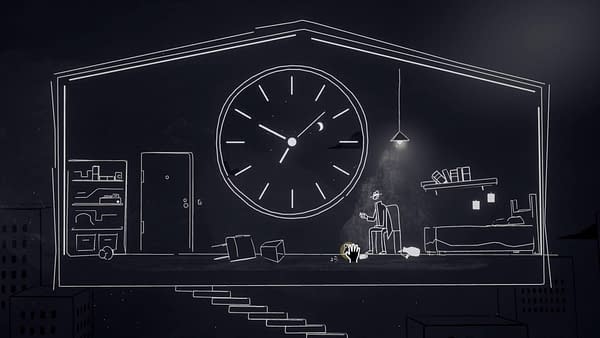 The game looks like it was drawn on a chalkboard and brought to life with visuals that are both simplistic and stunning in their nature. Just trying out some of the things I could do as I moved around and explored the space around me was awesome, even with the game sitting on a 2D plane. We had very little to complain about, beyond the idea that they couldn't tell us when Genesis Noir would be released. We're hoping sometime soon because if the target date is 2019, we're going to drive ourselves insane waiting for it.
Enjoyed this article? Share it!