Techland Publishing announced it's first of many free content updates for One More Level's brutal shooter God's Trigger by dropping an online co-op mode for the CP version of the game.
Online Co-op is the start of Techland's continuing support of the grindhouse carnage-fest which will continue as more Arcade Levels release on the game in June as announced previously.
Local co-op was a strong part of God's Trigger from the start, with a ton of critical praise lavished on the possibilities to be found in combining Harry and Judy's numerous abilities. However, some were left out of the fun as they were unable to bring in a friend to help them. Soon, that will change as PC players will be able to team up with friends or strangers online in order to take on the main story campaign. At no additional cost.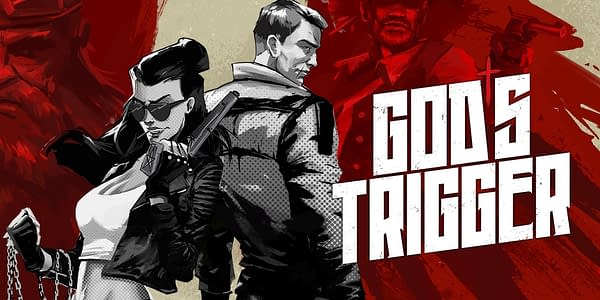 God's Trigger has successfully cemented a reputation among its impressive peers as the next enjoyable step in an already high-quality, addictive genre, boasting fast, brutal gameplay requiring precision and offering an unparalleled depth with the number of available weapons, special abilities, and upgrades.
More free content updates will be coming soon. In the meantime, here's the accolades trailer for God's Trigger.
Enjoyed this article? Share it!