John Wick fans are about to get an extension of the character's story and life in a new video game as Good Shepherd Entertainment announced John Wick Hex. The game will be made in partnership with Lionsgate and directed by Mike Bithell (Volume, Thomas Was Alone, Subsurface Circular) to bring the master assassin to life as you will fill his shoes and make decisions on how you'll take people out and achieve your goals throughout this unique noir-style game. Ian McShane and Lance Reddick will be reprising their roles from the series in the game, but no word yet if Keanu Reeves will be involved playing the lead role or if they'll simply make him a silent assassin. The game will be released on all gaming consoles, but will be exclusive to the Epic Games Store for PC and Mac. Enjoy the trailer below as we wait for them to give us a release date.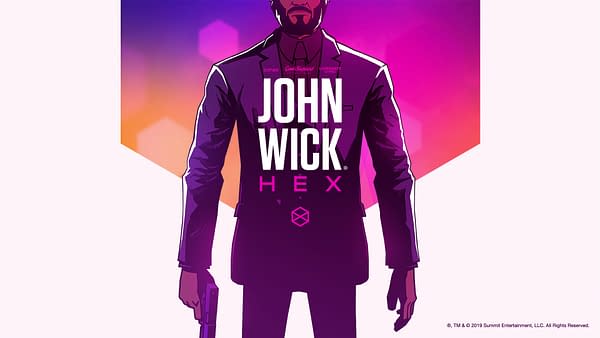 Created in close cooperation with the creative and stunt teams behind the films, John Wick Hexis fight-choreographed chess brought to life as a video game, capturing the series' signature gun fu style while expanding its story universe. Players must choose every action and attack they make, while considering their immediate cost and consequences. Every move in John Wick Hexfeels like a scene from the movies, and every fight contributes to your progress on the job and requires precise strategic thinking.

Perform well and progress in the main story mode (which features an original story created for the game) to unlock new weapons, suit options and locations. Each weapon changes up the tactics you'll use and the manner in which you'll play. Ammo is finite and realistically simulated, so time your reloads and make the most of weapons you scavenge on the job.
Enjoyed this article? Share it!