Good Smile Company Has A New Breath Of The Wild Guardian Figure
If you've been waiting to buy a new figure from The Legend of Zelda: Breath Of The Wild, then Good Smile Company may just have what you're looking for as they've introduced this brand new Guardian figure. This thing actually looks pretty cool as you can pose him in different ways, even take some of the legs off to make it look like one of the battle-damaged figures you find stuck in the ground or trying to manage as they walk around looking to kill whatever moves. It even has a couple cool attachments like a blue beam of light to shoot out of its eyes which you're often dodging or trying to reflect back at them. There's also a translucent screen you can put in front of it that says Game Over on it, as that serves as a frequent image we've all seen many times in the past.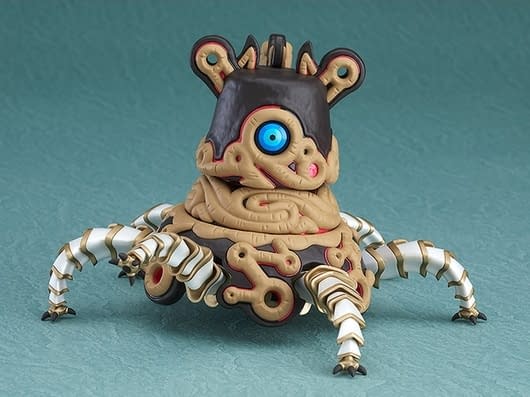 This is a licensed Nintendo product through the company, which you can pre-order here for ¥5,800 (about $55). The only downside to the whole thing is that it won't be released until August 2018, meaning if Good Smile is still on their usual shipping times, many North American and European orders won't be seen until late August/early September.