Google Will Reveal More Info About Stadia During The Summer
Those of us hoping to hear more about Google Stadia at E3 will have to wait as Google has made it clear more info will come at a later date. Ever since the reveal at GDC 2019, people have been wondering when we'll get to see more of Google's new gaming platform and possibly give it a test drive ourselves. And most likely, you assumed that we would probably get word about something during E3, especially after Sony pulled out and left all the floor space available for someone with a checkbook just as big to snatch it up. But ever since the 2019 floor plan was released showing no signs of Google, we wondered when we might hear about this again. Today, the company let us know on Twitter.
So there you have it. It appears Google will be doing things on their own time table and not around any single convention or event. Of course, summer is a looooooong time, and it wouldn't surprise us at all if they waited until the last day of Summer on September 22nd to release any details on Google Stadia. But hey, if they did decide to do things around a major event, SDCC and PAX West both make fine choices to do so.
---
---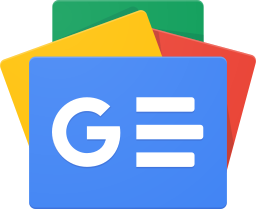 Stay up-to-date and support the site by following Bleeding Cool on Google News today!