Grotto Will Officially Be Released On Steam Next Week
Developer Brainwash Gang and publisher Digerati revealed that they will be releasing Grotto onto PC via Steam, GOG, and Humble Games next week. The game has slowly been building up some buzz for itself since being revealed back in April, bolstered by the recent free demo they put out. The game looks pretty interesting as you play a soothsayer in the middle of a time of turmoil, reading the story told within the stars. You can read more about the game below and check out the trailer as it will officially be released on October 20th, 2021.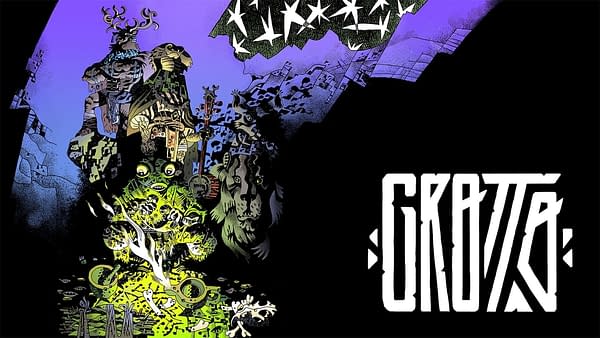 Visited by the superstitious people of a primitive tribe, the Soothsayer provides guidance using various means of divination, primarily reading and interpreting the stars and constellations. As the story unfolds, the Soothsayer becomes inextricably entwined with the tribe's fortunes, and every augury brings them closer to an uncertain fate. Grotto is a mystical, narrative-focused experience. You are the Soothsayer. The one capable of talking with the stars and unveiling their messages. In a time of turmoil, the tribe of the valley turn to your powers of divination and come to you for guidance. Their fate will change depending on your auguries. Overthink every constellation, or let the stars freely enter your mind. You are the Soothsayer and yours is the way to read the future.

Look to the sky from the sacred rock, draw the constellations, and read the stars.
Learn to read the bones and foretell the future or contact those who are gone.
Get to know your people and help them face their problems.
Choose wisely your answers as you'll change the present and future of your tribe. They will thrive or die depending on your words.
A visual style that mixes 2D and 3D art brings the confined world of Grotto to life.