GTFO Will Get A New Massive Rundown On June 11th
In case you've somehow beaten everything in GTFO without running into several problems along the way, a new update is coming. 10 Chambers Collective announced today that a new massive update is on the way with Rundown Three being called "The Vessel". This update comes as the company has been hiring new people to help with storytelling, art, and design, and voice acting, as they continue to push forward in Early Access and make the game something amazing to play. The next Rundown will bring new environments, expeditions, and enemies, as well as introduce more of the game's backstory. The new enemy, by the way, ay have had sounds recorded by one of the team member's younger family members, but that's as much of a story as they were willing to give out. You can read more about it below and check out the teaser trailer for the next Rundown coming on June 11th.
"The story of GTFO has been somewhat of a mysterium, and we also want to keep it partly that way and not disclose everything about it openly and easily accessible, as it brings together the community in discussions and helping each other find the clues and figure out how they all fit together", says Simon Viklund, member of 10 Chambers. "In Rundown 003, The Vessel, you will be able to find more of these clues and start getting a better picture of what is really happening down in The Complex."

"For help with the story, we have Adam Gascoine, who has previously been working on games such as DOOM, DOOM Eternal, and The Last of Us. We have also added strength to programming, and design and illustration – where we have found someone very fitting for GTFO", says Ulf Andersson, founder of 10 Chambers.
---
---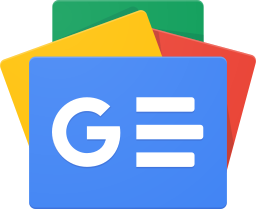 Stay up-to-date and support the site by following Bleeding Cool on Google News today!