Square Enix sent out a press release this morning detailing what they call a "massive update" to Guardian Codex. If you've never played it before, it's a multiplayer RPG for mobile devices and is the successor to Guardian Crossing. You explore the game's world while teaming up with other players online to take out waves of enemies and level up your characters. You can purchase additional items in the store with credits you earn and of course adding money, but if you play long enough it really isn't necessary. There's a lot to offer RPG fans who are always on the go. The game has received a pretty decent following, and to reward the players who have helped it thrive, they're getting some fine bonuses to help expand the game both in story and battles. Check out the list of updates happening below, as the 1.1.0 Update goes into effect today.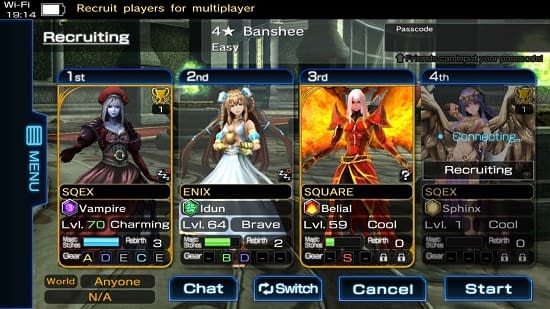 ●     Additional Storyline – Two new scenarios expand the narrative, and are unlocked after the completion of certain events.
●     Improved Recruitment Screen – The multiplayer recruitment screen now displays the strength of players' Guardians, in-game progress, magic stone enhancement values, equipment details and unlocked trophies.
●     Gear Ranks – Design improvements make it easier for players to gauge the quality of their equipment. Main and sub slots for equipped gear are now shown on a five-step scale ranging from S to D, with overall rank value displayed next to the combined total for each of the slot effects.
●     Trophy System – Trophies can be acquired upon completion of Mighty Boss event sites as a host player, and can be viewed on the new Home Screen.
●     Updated Home Screen – Lynn, a member of the Resistance who guides players through the game, now appears on the Home screen.
Enjoyed this article? Share it!