In one of the most confusing plays Niantic has ever done, Harry Potter: Wizards Unite will be getting a feature that Pokémon GO fans asked for. The developers will be adding a new update soon to the Raid Battles options that will give everyone a "Ready" button. Basically, when you do a raid and it finishes up, there's usually a cooldown period followed by a lot of dead space waiting for enough players to get into the raid. This is an issue Pokémon GO players experienced for a long time and practically begged Niantic to do something about it so more raids could be played faster, but they never bothered to change the system. But apparently, that's not the case with Harry Potter: Wizards Unite.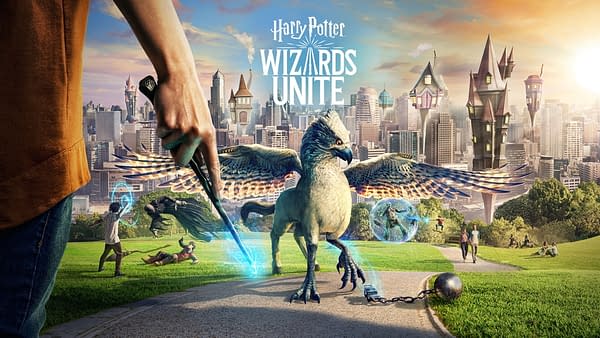 The Galaxy App Store listing for the game got this updated language for an upcoming patch that will add a new button to the game.
"A new chamber experience has been added! When you join a room with other players, you can now tap "Ready" to let your teammates know that you're ready to join the fight! Likewise, you can now see when other players are ready to start the challenge. As a single player, you can now skip the start timer by tapping "Start" and being sent straight to the board!"
While that's cool new for Wizards Unite, it's got to frustrate Pokémon fans, especially since it's the same company behind both games. We'll just be standing far… over… here… while fans voice their outrage on social media for the next few weeks.
Enjoyed this article? Share it!