We're live in Taipei, Taiwan as we're bringing you the complete Hearthstone HCT World Championships to crown at 2019 champion. Today's matchups will be the placement rounds in Group Stage A and B, and we start with Group Stage A – Bloodtrail vs. Bunnyhoppor.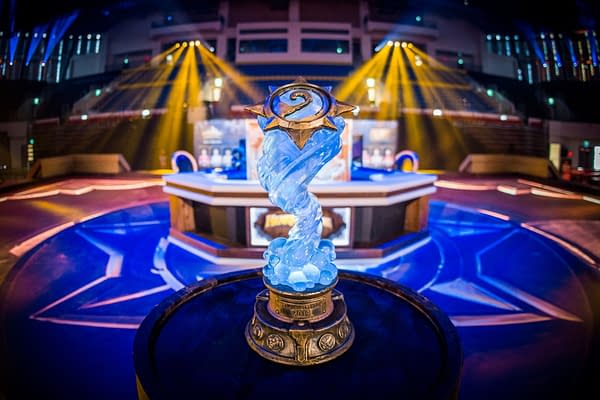 The first match started off with BH coming in with his Warlock deck to face off against BT's Hunter deck. The match started off slow with both players feeling each other out, but eventually, BH was able to edge out the first victory. BT stuck with the Hunter deck as BH switched over to his own Hunter deck. This time around the advantage was gone as BT was able to run roughshod over the Hunter for a victory to tie it up 1-1. BH stuck with his Hunter deck to give it another go while BT moved onto his Warlock deck. This one was much of the same match they had at the start with a little poking and prodding, neither having a clear advantage until BH was able to whittle his way down and take the 2-1 advantage.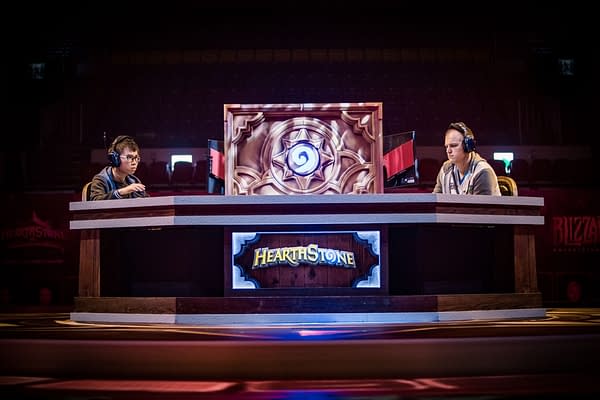 Both players switched it up in Game 4 as BH went to his Mage deck and BT to his Warrior deck. It seemed like BH had this one well in hand, but some bad draws put him on the defensive which he couldn't keep up forever, which left the door open for BT to roll in and deal a good chunk of damage to take him out and tie it again 2-2. BH stuck with the Mage deck for the game point as BT went back to his Warlock deck. Not a great choice for BT as the deck again failed to overcome and spent a lot of the match just holding BH off, but it wasn't enough as BH was able to take the win and the 3-2 victory. He goes up 1-0 in the group moving forward to the next game.
Winner; Bunnyhoppor (3-2)
Enjoyed this article? Share it!