Humble Bundle announced a new game today from Blue Manchu, led by Irrational Games co-founder Jonathan Chey, called Void Bastards. The game won't be out until early 2019 for PC and Xbox One, but it's already looking pretty impressive with the comic book art style and what feels like Bioshock met Cowboy Bebop met Sealab 2021. Enjoy the announcement trailer and description.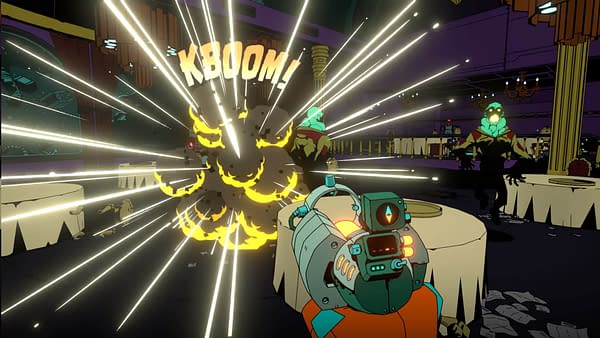 Forget everything you know about first-person shooters: Void Bastards asks you to take charge, not just point your gun and fire. Your task is to lead the rag-tag Void Bastards out of the Sargasso Nebula. You make the decisions: where to go, what to do and who to fight. And then you must carry out that strategy in the face of strange and terrible enemies.

On board derelict spaceships you'll plan your mission, taking note of the ship layout, what hazards and enemies you might encounter and what terminals and other ship systems you can use to your advantage.

Move carefully through the dangerous ships, searching for supplies and manipulating control systems. React to what you find – will you detour to the generator to bring the power back online or will you fight your way into the security module to disable the ship's defenses? Choose carefully when to fight, when to run and when just to be a bastard.
Enjoyed this article? Share it!