It's hard to imagine any Zelda fan needing a reason to get excited for Hyrule Warriors: Definitive Edition before it comes out on the Nintendo Switch, but just in case you need one, Nintendo has released a new trailer for the game in Japan. Aside from the text on the screen, the trailer is primarily action as you get to see all of the game's heroes and villains take some of their most powerful attacks and unleash them against an array of familiar faces you've seen throughout the entire Legend Of Zelda series.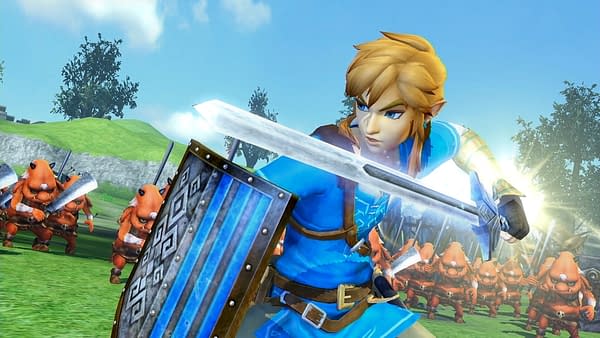 The game is set to be released on March 22ns in Japan while North America and Europe will have to wait until sometime in the spring to get their hands on the game, but so far the Switch version looks absolutely incredible. You can see Nintendo took a bit of spit-polish to the graphics and audio compared to the Wii U version from 2014 or even the slightly improved 3DS version from 2016. The real question at this point is whether the game will include any bonus content to make it different from the original, or is this simply another Mario Kart 8 scenario where its all the normal and DLC content rolled into a new system.
Enjoyed this article? Share it!