Good news if you love Idle Champions of the Forgotten Realms, as Codename Entertainment announced the game is coming to PS4 and Xbox One. By all accounts, it's going to be the same version you currently see on Steam and mobile devices, where you will operate a D&D party under a strategy management game. You can unlock champions, many of whom are from other D&D-related shows and programs, teach them abilities and master weapons, then head out and have combat against powerful enemies. Here are some of the highlights of the game below as we wait for the PS4 version to be released on December 11th, and the Xbox One version to come out on December 14th.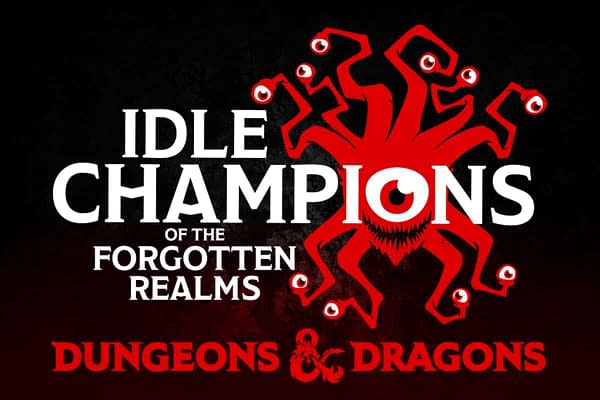 ● Unlock Renowned Champions: Collect famous and infamous Champions from the history of Dungeons & Dragons, including fan-favorites from Forgotten Realms novels by R.A. Salvatore and Erin M. Evans, as well as popular web series like Force Grey: Lost City of Omu, Acquisitions Incorporated: The "C" Team, and Dice, Camera, Action! With Chris Perkins.

● Formation Strategy: The key to completing adventure is mastering Formation Strategy, discovering and managing the Champions and synergies needed to defeat the infinite waves of enemies.

● Explore the Forgotten Realms: Take your Champions on a 'grand tour' of Faerûn's famous Sword Coast, exploring familiar locations within the Forgotten Realms like the City of Splendors – Waterdeep! The game launches on consoles with campaigns inspired by the official Dungeons & Dragons tabletop role-playing game adventures Tomb of Annihilation, Curse of Strahd, and Waterdeep: Dragon Heist.

● Regular Events: The game is updated regularly with limited-time events and additional campaign adventures. Completing events unlocks new Champions and equipment for the player's collection.
Enjoyed this article? Share it!