As we wait for The Last Of Us Part II to come out, some new artwork has popped up online for a canceled project that we probably should have got. Agency Oddfellows is a studio that was apparently commissioned to create an animated recap of the first game. On a now-deleted page, the company loaded up stills and footage of the short, showcasing highlights from the game that would have helped bring people up to speed on what happened before diving into the second game. The project was commissioned by Sony, and they apparently paid for it enough to have imagery as you see here. But the company decided not to go through with it.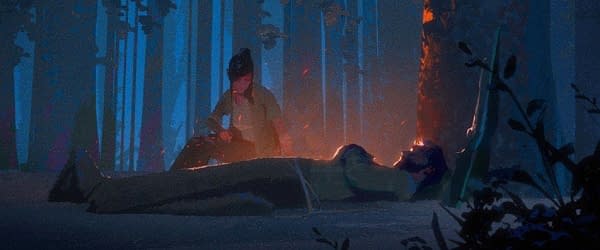 Fans have copied the images and loaded them up online for people to check out. It all looks awesome, as the website credited the Blade Runner 2049 animated prequel and The Animatrix as influences on the art and style. Its a shame Sony didn't bother going through with it as this is the kind of thing fans of The Last Of Us would have loved. It also kinda makes you wonder what other possible cool stuff Sony may have said no to over the years. Hopefully, other companies not under and NDA will share those in the future.
https://twitter.com/mikexnichols/status/1220702689098637312
Enjoyed this article? Share it!