The "Overwatch" League Gets New Jersey Kits From Jeff Staple
The Overwatch League is getting a bit of a redesign when it comes to their jerseys as they have received new kits in collaboration with Jeff Staple. According to the information they released today about these new designs, they were created with player feedback for a look and feel that's unique. Both for traditional sports and esports. They all contain elevated fabrics, premium graphic applications, and new side gussets for adjustable comfort. They have a fit that is cut and sewn to increase quality and wearability, specifically during gaming sessions.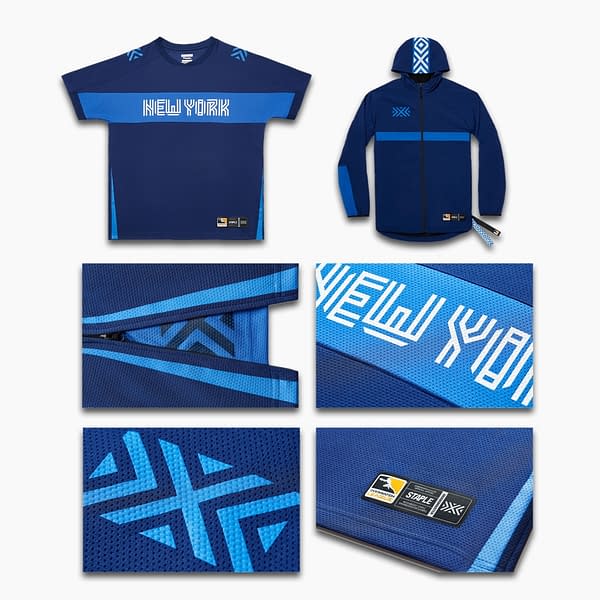 As you can see, they've made them for all 20 teams in the Overwatch League. The products include short-sleeve jerseys of the OWL X STAPLE collection, a compression sleeve, a New Era 39THIRTY cap, and a New Era beanie. Pre-orders will start on January 28th for the jerseys with the rest to follow shortly. You'll also be able to pick up gear at the live events. However, the long-sleeve jerseys and jackets will also be available at select home events later in the season, on a team-by-team basis. You can visit their shop to see the full line of gear and what everyone has design-wise. The 2020 Overwatch League season will kick-off on February 8th with matches in New York and Dallas.