If you've been looking for a way to read manga on your Nintendo Switch, a new deal with Inky Pen has you covered. The company announced this past week that they have partnered up with Kodansha Comics to bring those using the Switch app a new set of manga comics to the platform. This includes popular titles such as Attack on Titan, Fairy Tail, Battle Angel Alita, Ghost In The Shell, AKIRA, Sailor Moon, and Parasyte. Kondasha has a ton of franchises that are still kicking out fresh manga titles on a monthly basis, so the fact that you're getting access to their library on Inky Pen's service without any additional fees or an increase in subscription charges is pretty awesome. Not to mention this gives manga fans a chance to explore through their entire library and find new titles they may not have seen before, which is a godsend for people looking for new content these days.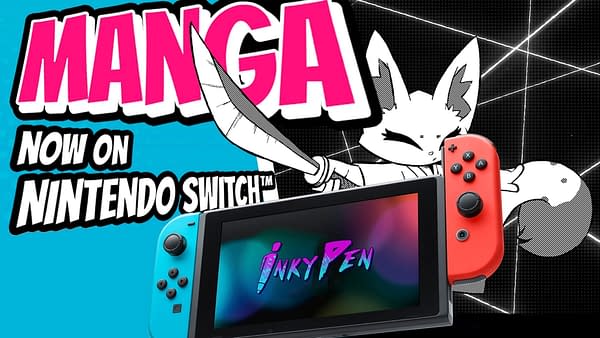 If you're not familiar with Inky Pen, they're basically a one-stop-show on the Nintendo Switch these days for all things comics. They have a deal in place with most of the indie publishers on the market, which is great if you love comics from Dynamite, IDW, Valiant, Titan, Dark Horse, Archie Comics, Foglio, Humanoids, etc. Not so great if you're looking for major publishers like Marvel and DC, who by all accounts aren't even looking at doing something with the Switch, even though people continually hound them to do so and rumors pop up frequently they might be with no results. We're actually kind of surprised no other subscription services have tried to make a play for the mobile console since its release. If you're interested in using Inky Pen on the Switch, all you need to do is download the app in the Nintendo eShop, and pay the monthly subscription fee of $8.
Enjoyed this article? Share it!