Intergalactic Transfer Station Will Launch In Q3 2021
OverPowered Team and Games Operators revealed this week that it'll be a while before we see the release of Intergalactic Transfer Station. The game has been on our minds for a minute as it will allow you to essentially create the space station of your dreams and become a hub to the galaxy where there's nothing but space all around you. Unfortunately, we'll be waiting for over a year to fulfill that dream as the team unveiled the target release window of Q3 2021. No word yet if that will be a temporary window if the game gets made faster of if that is the window period, but it sounds like we'll be waiting a while for anything new.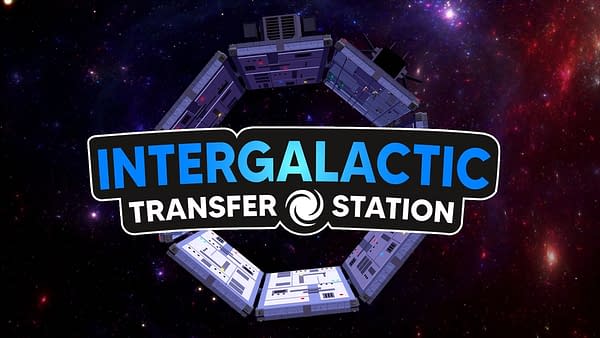 Intergalactic Transfer Station will allow you to become an ultimate master of interplanetary traffic in space. Think about hundreds of passengers daily coming from different planets from all corners of the universe, changing their spaceships nowhere else but in your station. This means you'll have to expand your Intergalactic Transfer Hub constantly for it to be able to receive more and more passengers. Add new platforms, build and remodel shops, improve your facilities, and upgrade machines. Then you can arrange corridors, shops, and waiting areas to your exact needs – all to optimize your station's design, and as a result, increase the flow of passengers. And that's just the beginning, as managing your surroundings is only part of your role. The other is supervising the wide variety of different passengers that will be visiting. You'll have to take care of different alien species, in all manner of ways, like building hotels for chlorine-breathing beings or restaurants for creatures fond of eating lava. The happier the passengers are, the more of them will come, and this means a larger profit and higher taxes. Just don't forget about the station's defenses, because anything from alien viruses that cause dangerous diseases to asteroids could alter your ambitious plans.