As Riot Games prepares to release Valorant onto the public, the devs have revealed a brand new map on the way. The map is being called Ascent, and as you can see has a lot more complexity to it than the one players have been using in the testing phase. Just looking at the map and how the A and B points are separated, this is going to be a challenge to prepare for when your on defense as there's no singular clear path to get back to where you need to go. Attackers definitely have an advantage with a number of spots to hide in and take refuge in fights, but they also have more ground to cover to pick one or the other. There's also a great deal of space to play some tricks and get in some weird mid-attack strats if you decide one point is not good enough to get to and you need a new route.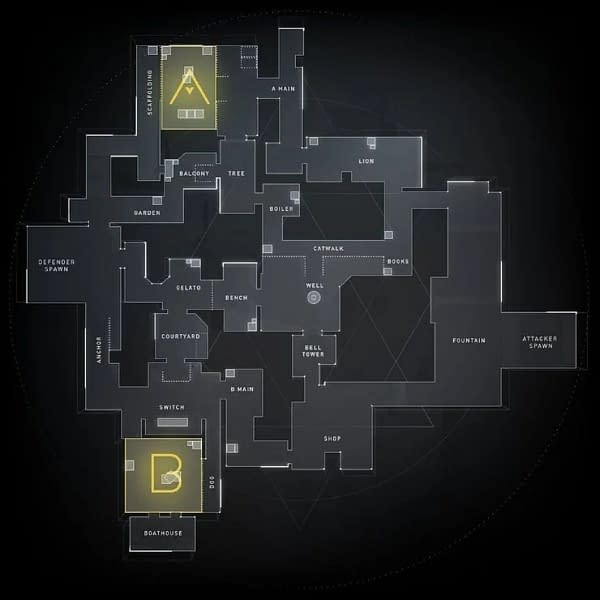 Also, keep in mind that we're looking at this from a blueprint view, there's no way right no to determine objects, height, and other key factors to a map layout that has not been revealed. So there's a lot of ground that needs to be covered that you can't plan for just staring at a drop-down map. But it does look mighty impressive to have as the next map to run through as soon as Valorant is launched this week on June 2nd. Hopefully, tomorrow will bring some additional reveals for the game or at least a roadmap or some kind of idea about where the game is headed over the rest of 2020 to keep players engaged and involved. We'll see you in the game this Tuesday.
Enjoyed this article? Share it!