Interview: Mini Ladd Chats About His Career & His New Tour
One of the more prominent names in the Let's Play community who haven't abandoned YouTube yet is Craig Thompson, better known to his fans as Mini Ladd. With a career that's been over a decade long and a healthy gaming career, Thompson has decided to embark on a brand new venutre: touring. The Demonetized Tour will feature him and fellow streamer, Anthony "BigJigglyPanda" Brown, as they travel the country for the next couple months playing live games for fans to enjoy. We had a chance to chat with MiniLadd about his career so far, the tour, and a few other topics for fun.
Craig "Mini Ladd" Thompson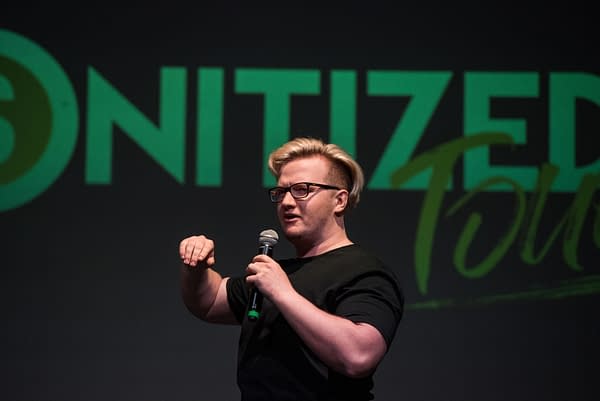 BC: Hey Craig! For those who aren't aware, tell us a bit about yourself.
MiniLadd: Hi! My name is Craig Thompson, or Mini Ladd as I'm known online, and I'm a content creator on YouTube, as well as an entrepreneur, producer, and philanthropist.
I read you were born in the UAE and moved to Ireland at age 10. How was that early part of your life?
My early life was a bit all over the place! My Dad moved around for work while I was growing up so as a family we all went for the ride. I was born in January 1995 and spent the first five years of my life in Dubai before moving to Thailand for a while and Singapore for a few years. Then, my family moved to Northern Ireland when I was about eight years old. I'm forever grateful for being able to experience a lot of different places and cultures. It really helped me see and experience the bigger picture and develop into a more well-rounded person.
What got you into gaming as a kid and what were some of your favorite titles and systems?
Gaming has always been a big part of my life, from the fake N64's my parents bought me, to Game Boy, to playing Half-Life and Counter-Strike on my parents Windows 98 PC, all the way through to today! I've always loved the idea of being able to escape to different worlds and live out your own path and your own stories. I love movies too but being able to write my own story on the fly was definitely a big reason why I fell in love with it.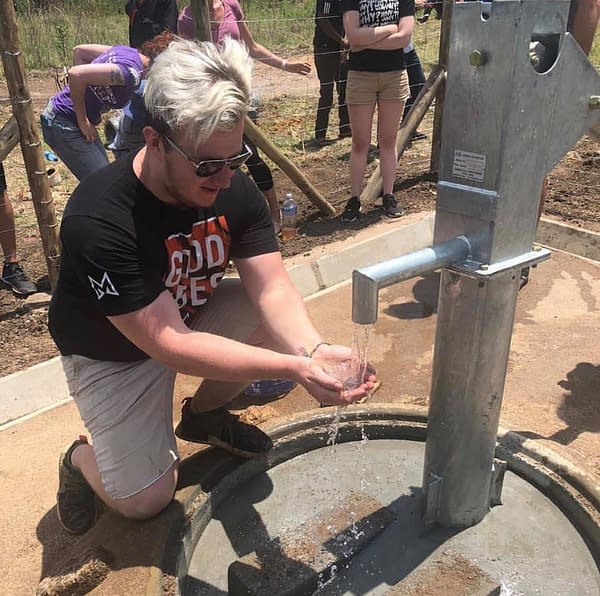 What made you take an interest in YouTube and how did you come to find Let's Play videos?
I've always been fascinated by how media affects people, for example, movies, music, photography, etc. When I found out about YouTube and that I could make my own content, it immediately resonated with me and I thrived on that idea. I had other channels before Mini Ladd that I started back in 2008 but I started my main Mini Ladd channel in May 2011.
How did the idea come about for you to start your own channel?
I saw a bunch of other YouTubers recording themselves playing video games and they looked like they had so much fun doing it. That, mixed with the fact that it combined my love of video games and media, meant I knew I had to at least give it a go. Honorable mentions that influenced me include SeaNanners, Utorak007, Jenna Marbles, and Mr. Sark, and many more—too many to name off.
What was it like for you first starting out and what kind of games did you play early on?
Just like anything else, it was a slow build, but I really didn't care about numbers. I loved the process, learning how to be a better editor and be more comfortable in front of the camera. That stuff all comes in time. The first games I started out with were Call of Duty: Modern Warfare 3, Minecraft, Grand Theft Auto 4, and Bioshock. I look back at some of those videos from eight years ago, and I have to admit I have come a long way, because DAMN, they were awful! We all have to start somewhere and learn as we go, and I'd say that's the same with anyone who is starting anything.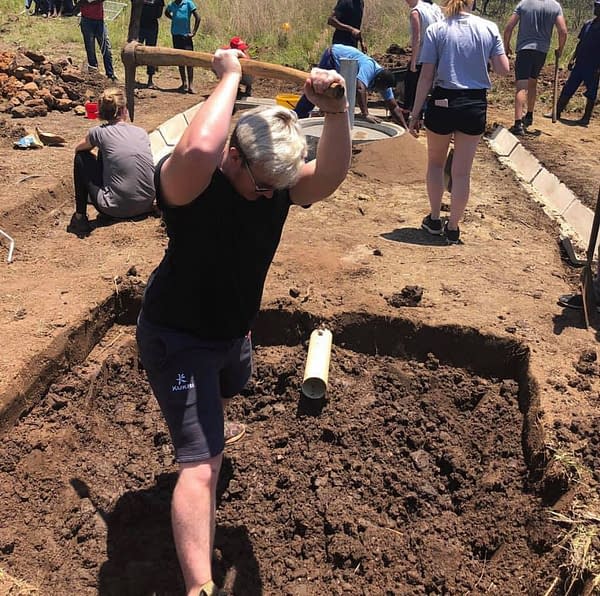 What kind of challenge was it for you getting your name out and just pushing on with content during a period where most would give up?
It's a challenge for anyone to get their name out there. Everyone who is big nowadays, whether through YouTube, music, movies etc, they all had to start somewhere. It took a good few years before things really started to explode. To be honest, I can't even count the number of times I've wanted to quit. There was so much work but no reward for years of my life but if I would have given up, I wouldn't be here now. I'd probably have just finished at university and would be wondering how to pay off student loans!
You gained a lot of popularity pairing up with a few different groups of players and all helping each other grow each other's channels. How was it making that kind of group content that, more often than not, drove you nuts?
The guys I used to play with when we all exploded (Vanoss, Wildcat, BigJigglyPanda, H2O Delirious, Moo Snuckel, Terroriser, Lui Calibre, BasicallyIDoWrk, FourZeroSeven, Racingcatz, DaithiDeNogla) are a big reason I am where I am today. We all exploded when Grand Theft Auto 5 came out. We had success in Black Ops 2 but GTA is really what put us on the map. We were all just funny idiots having a laugh and thinking up different ways to do the same thing, such as making mini-games within the GTA world. I wouldn't say it drove me nuts at all; we all loved playing together and having people to bounce jokes off of and vibe with was massive to both mine and their success. It's the reason I still make multiplayer gaming videos today; the dynamic is unparalleled. Because of that, I've always wanted to branch out and find new people to play with and enjoy the dynamic they bring to the table. But of course, I love doing my solo content as well as it lets people get to know me on a personal level.
You've moved around a few times but are currently residing in Portland. What made you want to go to the Pacific Northwest?
I moved to Los Angeles from Northern Ireland in 2015 as I knew it was the home of media. If I was really going to solidify this as my career, I needed to risk it all. And just like a lot of other people in LA now, we're all out there chasing a dream. I met some of the best people out there, a lot of who I still work with today. But you do hear about how LA can make or break you and as much as it did help make me, it also started to break me. There's a lot of fake people in LA & TRAFFIC. MY GOD. IT NEVER ENDS. The Pacific Northwest is a lot more similar to the UK in the sense of climate and way of life, so it feels a lot more like home to me. From a mental perspective, I don't regret the decision. I also fly so much now that planes are just like getting on a bus. It's really easy for me to just fly down to the west coast for meetings, conventions, get-togethers or whatever I need to go down there for.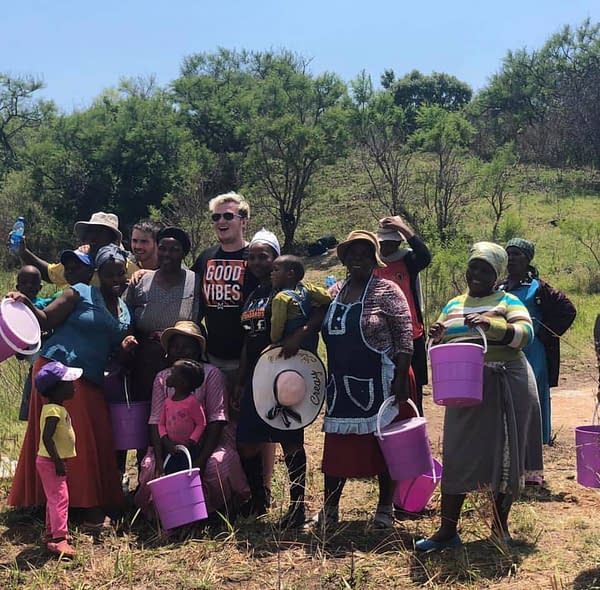 Getting to the tour, how did you and BigJigglyPanda first meet up and get to be friends?
Anthony and I have been friends since 2012. We met as he was apart of the group we formed to play games with and from then, we clicked instantly and have been great friends ever since. I met 99% of the people who I know now online. The Internet is wild!
How did the concept of the Demonetized Tour come about, and who did you end up working with to put it together?
Back in early 2018, I knew that I wanted to make the most out of the following I had gained, figuring out ways to connect with them in bigger and better ways. From a young age, I've always loved stand up comedy, so I reached out to my manager at the time, Luke Stepleton, to help me out. He introduced me to Real Good Touring, a company started by the Game Grumps, another large gaming YouTube channel that wanted to help YouTubers create tours. They work so hard to make sure every aspect of the show is perfect and personalized to how I wanted it. I know that I could have toured alone but I think for what I have in store for the tour, I couldn't have asked for anyone better than Anthony to join me on the road and make the show amazing!
For those who come to see it, what kind of events do you have planned for the show?
I don't want to give away too much but it's primarily a stand-up show with elements that people are used to seeing on our channels. Honestly, it's hard to categorize this show, it has so much for everyone! I'm extremely proud of it! I have already done one trial show in Los Angeles in June and hearing the crowd's reaction to everything we did was better than anything I could have imagined. The fact that even people who didn't know who I was really enjoyed it is the biggest compliment I could receive.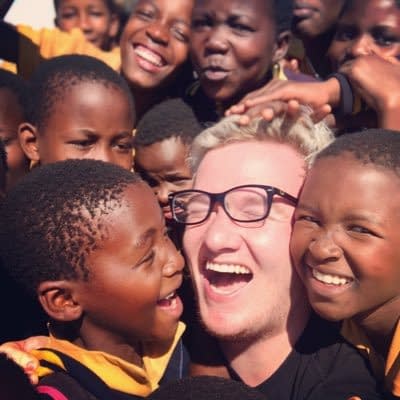 Fun question: Will you have extra gear in the back waiting to replace whatever Anthony breaks?
We have an extra bus full of backup equipment just in case he wants to go rampant, haha! Honestly, Anthony just gets mad at golf, but aside from that, he's one of the most relaxed and chill guys I know!
Aside from the tour and the channel, what else have you got cooking?
I feel like I have a million things I'm working on at all times. My second channel, Craig Thompson, continues to blow my mind with how well it's doing, so I'm working hard to make sure both channels have the best content that I can put out. I also have some secret projects in the mix that I'll gradually announce as the year goes on and I'm working hard at releasing my first songs as a songwriter. It's what I originally went to college for (music production) and I'm slowly getting to the point where I think my music is releasable, so keep a lookout for that in the future as well!