Is Ed Boon Really Teasing Stryker For "Mortal Kombat 11"?
When it comes to requested characters coming to Mortal Kombat 11, there are a plethora to choose from. Stryker… isn't one of the top choices. We could just give you a list of reasons why from him being a cop, to being a boring character, to being on nearly everyone's Top 10 list of the worst Mortal Kombat characters of all time. (He's no Mokap or Hsu Hao, but he's up there.) There are some fans who have an affinity for him because he's from the first trilogy of games, and he did get a somewhat decent story in MK9. The only really cool thing he has going for him is he was voiced by Ron Pearlman and Matthew Mercer in two different games. But he's just not a character many people care about.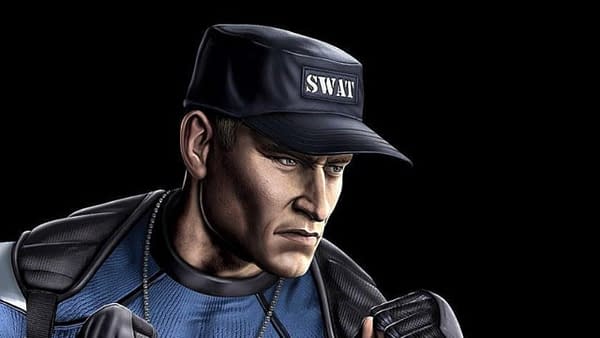 Cut to this past week where co-creator Ed Boon decided to leave us with a tweet for the holidays. Simply showing a picture of actor Michael O'Brien, the original Stryker from MK3, in an on-set photo from 1994 with the words "Stryker Pose…"
Which, of course, sent the internet into a tizzy as everyone now assumes Stryker might be coming to Mortal Kombat 11. Here's the thing… We already know through several leaks that there are only three more DLC characters that have yet to be announced. Technically two since we already know Ash Williams is happening, but we're also supposed to get Fujin and Sheeva, according to datamining. Is it possible to add more? Sure! Anything is possible. But it is probable? Highly unlikely. This is probably Boon just messing with you. And if not… pray for his wellbeing among fans that he dare add Stryker before Mileena.