JonTron's Statements Spark Race Tensions With Fans As He Makes A Statement
I didn't initially cover this story when it first started because, unlike a lot of our competitors and colleagues, sometimes it's best to let a story about a YouTube celebrity stand out for a minute. Stories like this usually have a part two, and it's best to let it breathe for a second and see where things go. So let's play catch-up: Jon Jafari (aka JonTron) made headlines on several websites this week after making racially insensitive tweets and speaking with Steve "Destiny" Bonnell in a debate which he talked about Mexicans invading America. (Check out the video below and skip to 26 minutes in for the comments in full context.) The commentary is shocking on a level of grand stupidity, whether you believe Jon was being serious or not is immaterial, it's just a bad thing to make a talking point over when you're not an expert on race relations and immigration in America.
And of course, people were ready to light torches and sharpen pitchforks, because Jon's own history of speaking his mind and not putting a filter on some Twitter commentary came back to bite him in the ass as people started sharing these tweets he made earlier in the week. Seemingly falling into the same pit that PewDiePie fell into earlier this year, but this time it can't be construed as a bad joke gone wrong—it's a poor statement with worse justification, and a history of more poor statements to back up the idea that Jon either has very radical ideas about our country or he's just ill-informed.
At a time when YouTube stars are being put in brighter spotlights and their actions and words are being examined with a fine-toothed comb—especially during a period of political unrest and social inequality, this was a pretty dumb talking point to bring up. Jon tried to offer a statement today (seen below) where he explains his point of view, but it feels like he added more fuel to the fire.
The fact is that Jafari already let the genie out of the bottle, and trying to cram it back in and put the lid on it doesn't work in this day and age where everything you say can and will be blown out of context by everyone. And by no means do I believe Jafari should keep his mouth shut, it's a free country and he has a right to be vocal how he sees fit. But the context in which he speaks on these subjects needs to be better examined on his own end before he starts speaking on them as fact. Where he goes from here is anyone's guess, but it's clear over the past few days he's probably lost a chunk of his audience and he'll probably go on to speak candidly on Twitter about his thoughts on our country.
---
---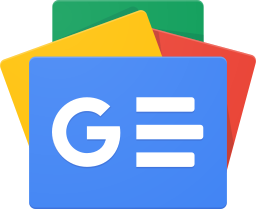 Stay up-to-date and support the site by following Bleeding Cool on Google News today!