Bandai Namco has announced that characters from Bleach will be joining the crossover game, Jump Force.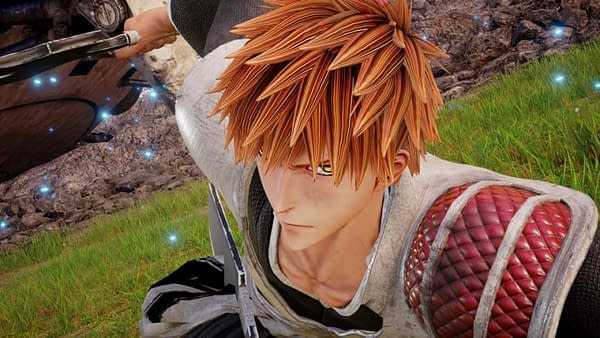 Jump Force was a bit of a surprise at this year's E3. The game made its way to the Microsoft press conference, showing off an ambitious anime crossover fighting game. These kinds of crossovers are not rare, but this one seems particularly ambitious, already showing characters off from Dragon Ball Z, Naruto, One Piece and Death Note. It's also got a unique cell-shaded look that pops out making it pretty eye-catching.
Well, it seems Jump Force is hellbent on making this crossover event as big as possible as Bandai Namco recently it announced Ichigo from Bleach was joining the fight. Now, we can get a good look at him in action. Rukika and Sousuke are also confirmed to be in the fight too, and you can catch a look at them here.
This really does look fast-paced if not a little frantic. Seeing these characters mix it up is neat, and the real question now is one of depth. The 3D fighting spaces like those in the Dragon Ball Z: Budokai Tenkaichi series are a bit hit and miss, so here's hoping this lands on the former side. Take a look:
The real question now is: what franchise will come next? Jump Force really seems to be going for high-profile representation here, and you have to wonder if the game will dabble in less mainstream-recognised anime series. Whatever the case, here's hoping this works out for anime fans everywhere.
Enjoyed this article? Share it!