Justice League Dark Available NOW for DC Universe Online
DC Universe Online is still running strong, 8 years after its initial release. Bringing the world of DC Comics to life with a massive multiplayer experience, with players being able to create their own super-heroes to fight alongside DC favorites like Batman and Green Lantern.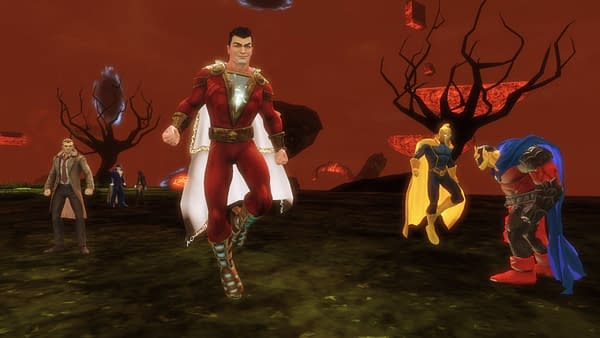 Now, there's a whole new reason to log in to DC Universe Online, with the release of the Justice League Dark expansion!
Daybreak Games today released the latest major content for DC Universe Online — Justice League Dark, available now for PS4, Xbox One and PC. In this new episode, a giant rift has opened in the sky above Gotham City, introducing ancient magic and the invasion of a massive, tentacled Daemon. Players will fight alongside familiar experts in the occult to protect Earth.
The Justice League Dark Episode also includes a level-agnostic event version of content available to all players Level 10 and up for a limited time:
New and returning heroes and villains, including Zatanna, John Constantine, Mordru, Doctor Fate, Felix Faust, and Shazam!
A variety of single-player and multiplayer adventures set in several magical and otherworldly locales, including the Limbo Town, the Rock of Eternity, the House of Mystery, and more!
Player rewards, including an A.R.G.U.S. Operative gear style inspired by Steve Trevor and the Son of Belial gear style inspired by Etrigan.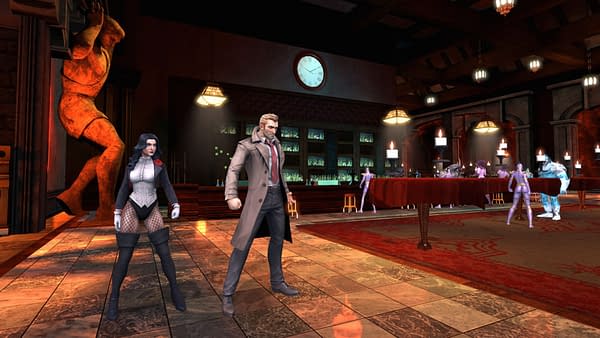 That's a whole lot of content, especially considering that DC Universe Online is completely free to play! If you haven't played before, now's a great time to check it out, and if you're an existing player, the Justice League Dark episode is already available to play!
Daybreak Games also released this nifty little trailer, so you can see some of the action for yourself:
Throw Swamp-Thing and Deadman in there, and I'm going to lose a month of my life, easy!