There's nothing more satisfying than being able to take our hordes of zombies just be doing something stupid. And that's the exact kind of fun we got to have when we tried out Double Kick Heroes at PAX East. The game plays out like a lot of rhythm games like Guitar Hero or Floor Kids (which we'll discuss later) as you command a band on the back of a car playing music and rocking out on the highway, while also shooting off guns mounted int he back to kill off the trail of undead and other horrifying bosses that may be chasing you down.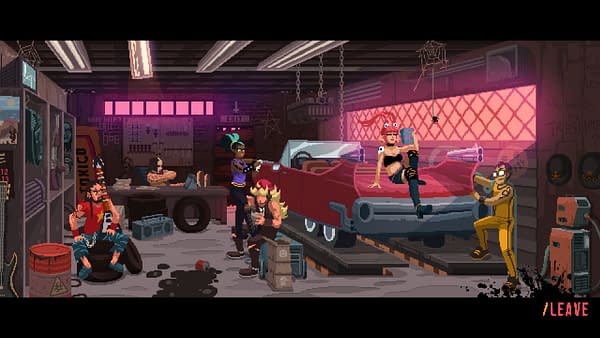 The demo that we got to try out from the company was set up on an arcade stick, so it made switching between the op gun and bottom gun a lot easier. The game plays a tune at the bottom of the screen with an indicator of the beat being when to hit the mark that goes by. When you hit the beat, depending on the button you choose, it will either fire the top or bottom gun. You can also control how far up and down on the screen you are so you can target people as they're barely coming into view and get a head start on the next round. We got ourselves a copy of the game and will eventually review it for you, so in the meantime, enjoy the video below!
Enjoyed this article? Share it!