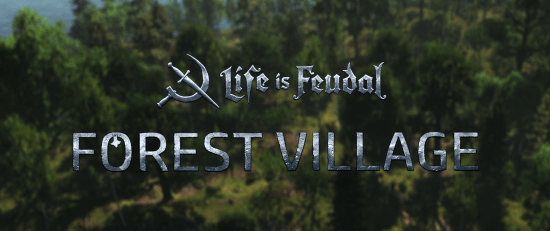 Life is Feudal: Forest Village is for those of us who love the brutality of living in the middle ages, but also want to pass the time with a city building sim instead of all that messy gore. The game launched this weekend and developer Mindillusion and publisher Bitbox have decided to celebrate the occasion with a fantastic little launch trailer. So kick up your feet and break out your gardening tools, because this one is worth settling in to watch.
The trailer's description reads, in full, "Shape, build and expand your village in this feudal city builder, which offers immersive survival aspects, full control with villager procession, and a dynamic ecosystem." Because Mindillusion and Bitbox have decided to go the short and sweet route with this trailer, and it definitely pays off.
Forest Village challenges players to lead a small group of refugees, forced to begin again on an unknown island. Shape the land and expand with houses, pastures, orchards, farms, windmills and many other real-world experiences. Forage in the forest, hunt for prey, grow crops and domesticate animals for food. As Winter creeps in, you'll need to stock up on firewood, charcoal and warm clothes to survive. Because sometimes life is just that harsh.
The launch trailer is below.
Enjoyed this article? Share it!